As January comes to a close, many of us will sigh a breath of relief. The darkest month is almost over and the mornings are brighter, just! The evenings are starting to draw out. Those are two given things.
As for the weather , well, there is certainly nothing certain about that. We've had a bit of  everything, from very mild, to the point that mother nature has got confused and all sorts of things are shooting up way too early. Wild winds and wet, window lashing storms to beautiful crisp , cold , sunny days.
All in all, a good challenge to find inspiration in. How did I fare? Here's a selection from this month.
Have a great day!

This guy was upholding the annual tradition of the first surf of the year.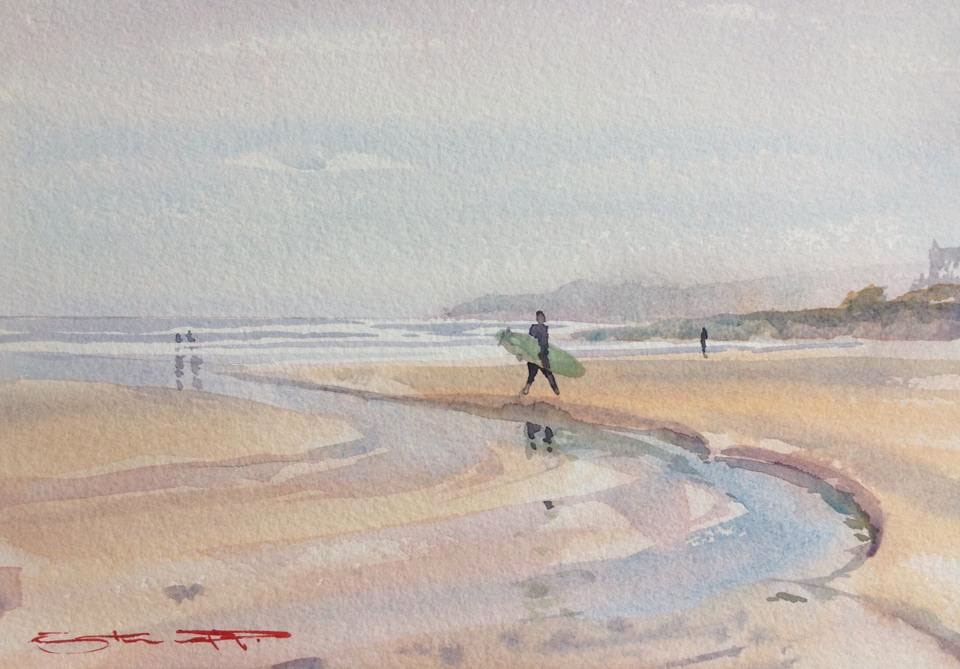 The indomitable spirit of the hardy beach goer never ceases to inspire me. Sandcastles in January, Woolacombe beach.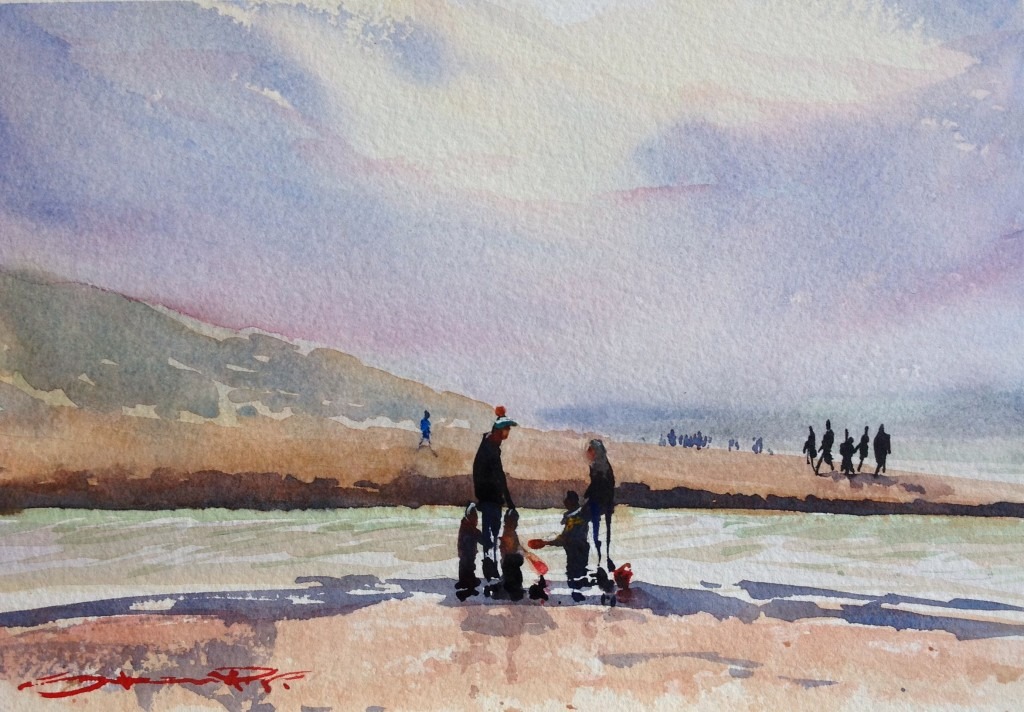 It certainly has been a spectacular week for big skies. The joys of January on the Devon coast.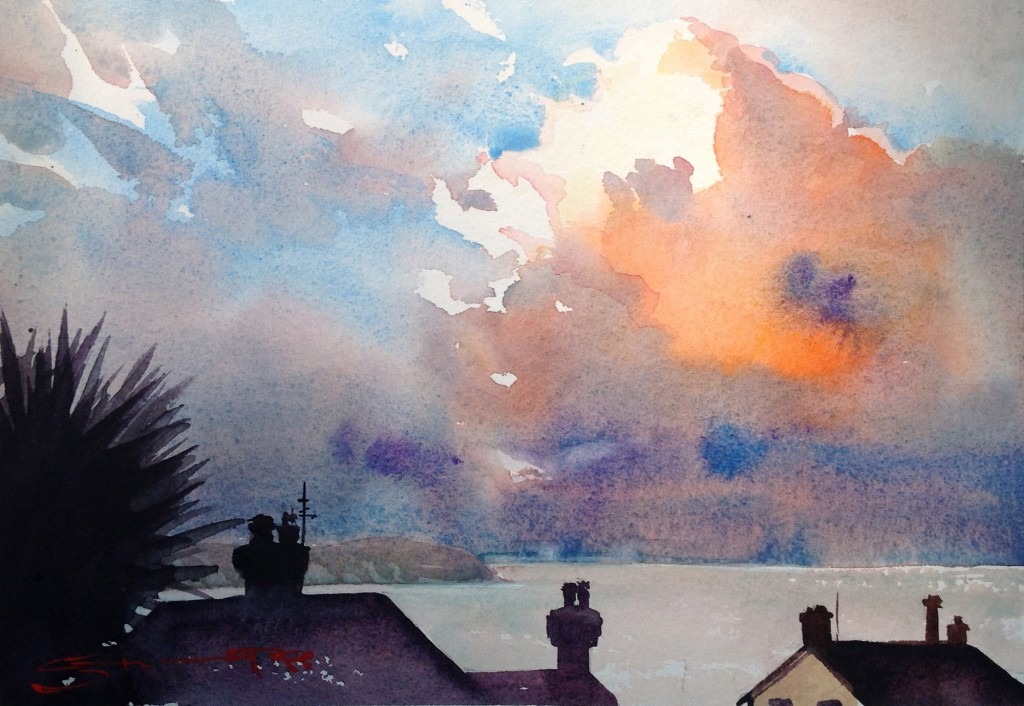 A quick lunchtime surf for a Gulfstream aquanaut, with Lundy on the horizon.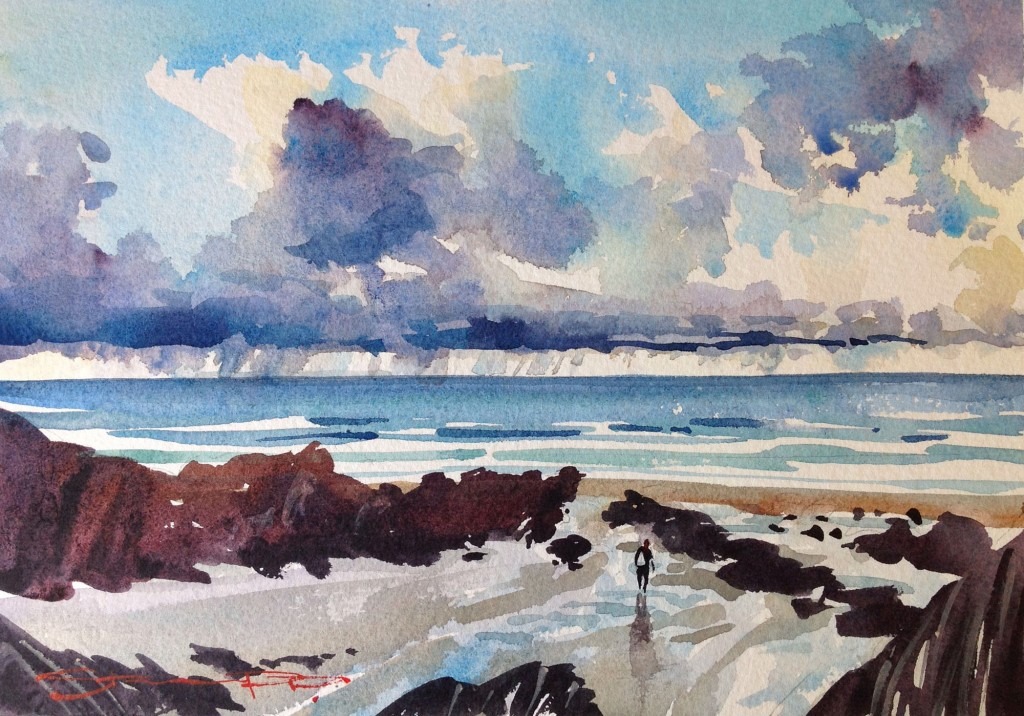 Down at the other end of the Bay on a sunny day, so peaceful!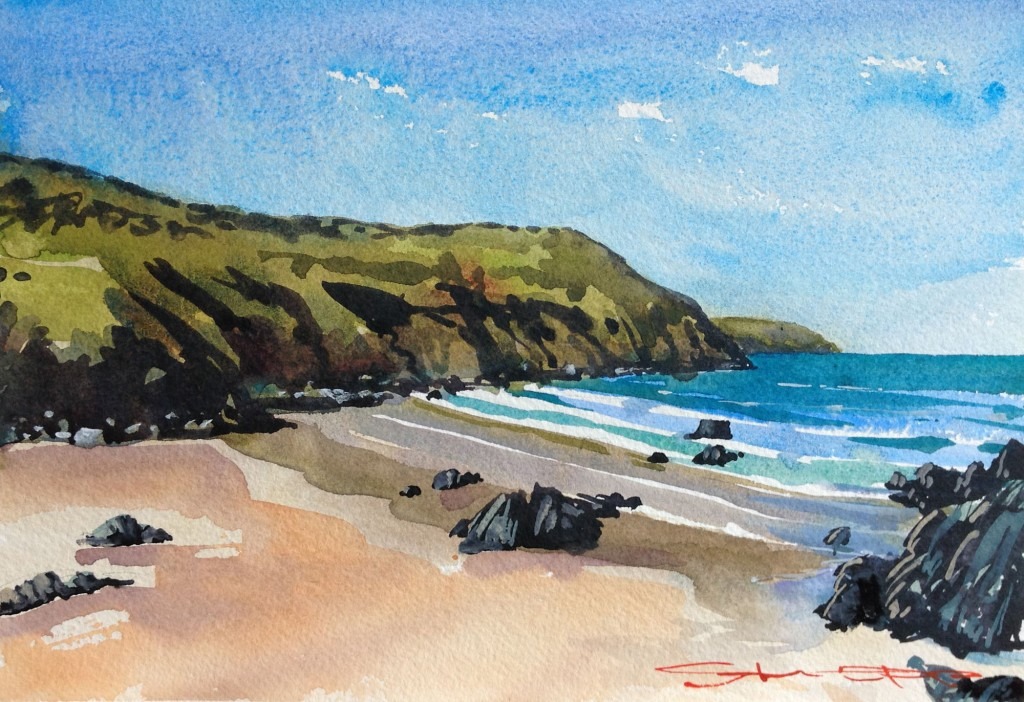 The wind dropped, the clouds parted , time for a walk.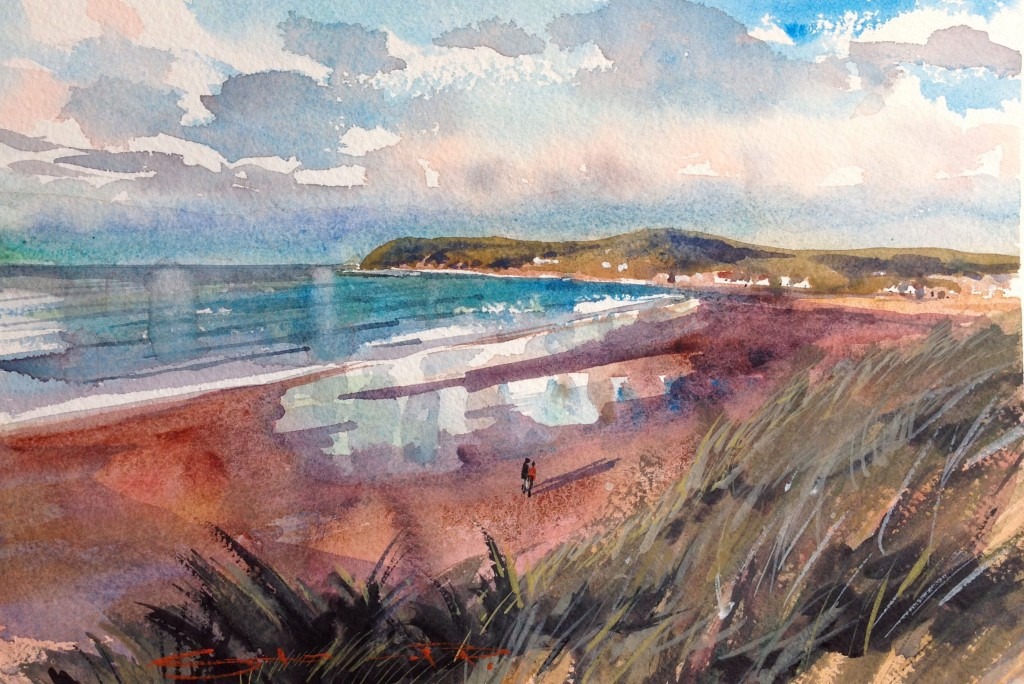 Nothing beats watching your buddy get a glassy peeler all the way to the beach.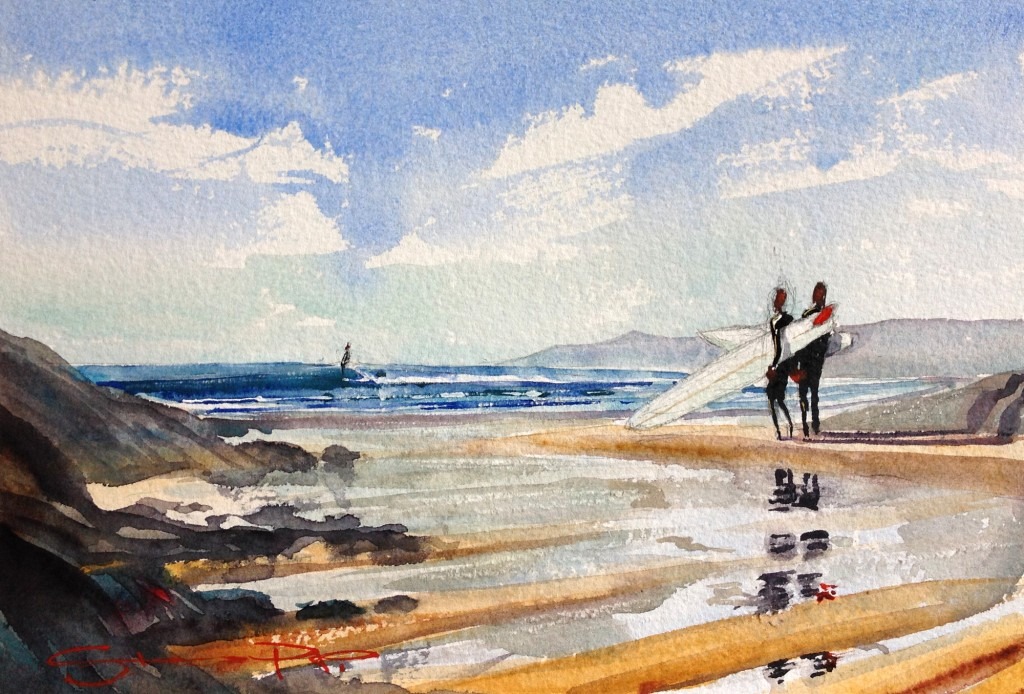 That quiet hour when the beach is empty and the sea is calm before the heat of the day stirs the breeze.