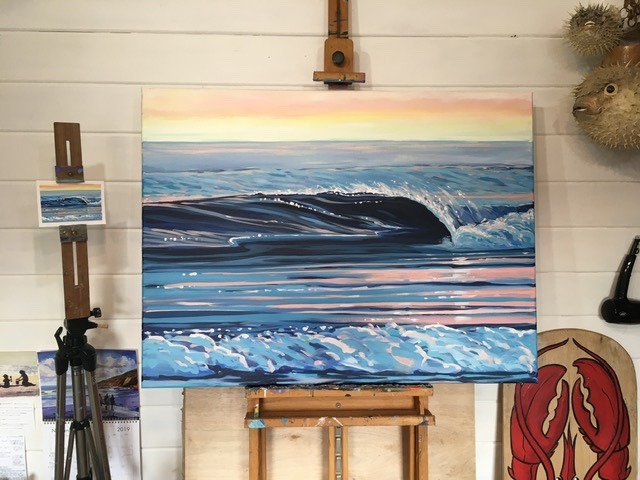 How many times have you lost yourself in the moment watching glassy, smooth waves calmly rolling onto a sandy beach?
One of the joys of being an outdoor painter and a surfer, is the double pleasure of studying waves.
Surf checks merge into swell inspired painting sessions.
The combination of soothing sounds and reflective light on saltwater is one of the most satisfying and soothing sensations that I experience as a coastal impressionist.
My latest series aims to share those relaxing and calming moments with you, with paintings and prints of beautifully lit, waves that can be enjoyed in your interior spaces, bringing a sense of calm and peace to your every day wellbeing.
Glassy Calm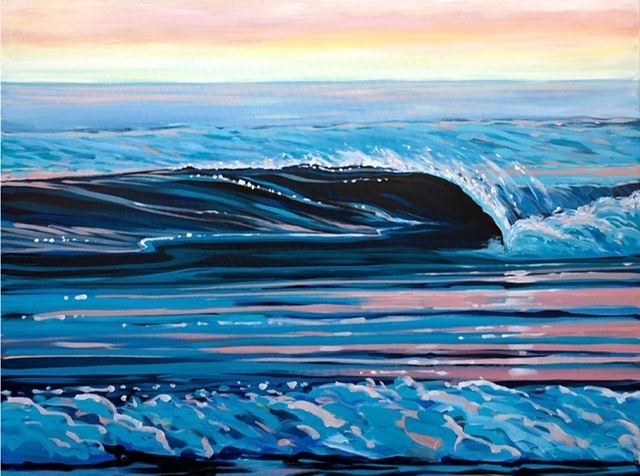 "Glassy Calm" original 40 x 30 inches, acrylic on canvas. Print available in my online gallery shop. 
Glassy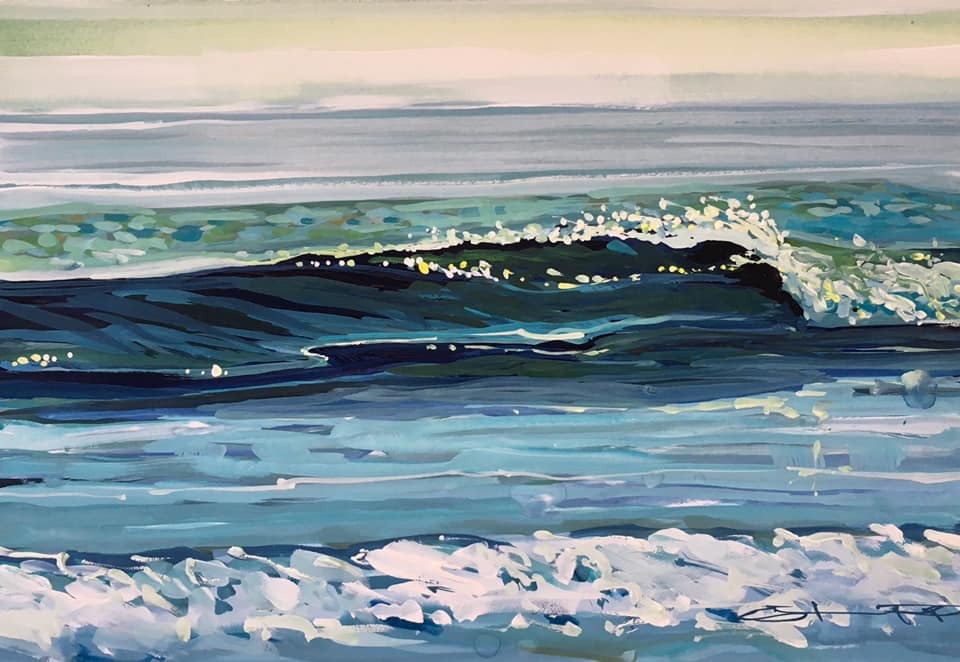 "Glassy" 12 x 8 inches original gouache on Bristol board.
Original and prints are available from my online gallery shop.
I hope you enjoy these new paintings.
Have a great day!
Steve.