Happy New Year!
A good time of year for being an artist living on the edge of our island realm.
January is a month of extremes. The New Year revellers that descend on the coast can make the place seem as busy as it is in high summer. Then literally overnight , they are gone, everything returns to tumbleweed , empty streets and an even emptier beach.
The weather plays it's part in this too, the storms can rage on for weeks at a time, with just the odd day in-between of sunshine and calm.
I get up filled with curiosity , wondering how the roll of the weather dice will affect my day.
I've started this year with a daily walk from my studio down to the beach , walking the tideline until I reach Black Rock at the Putsborough Sands end of the bay, then  cut up into the sand dunes and stride back along the top of the warren , back to the village.
You wouldn't believe the amount of changes to the weather and scenery that unfold before me on that morning walk, enough to fill my head to bursting point with inspiration and ideas for painting.
That indeed is my goal this year, to shove myself out of that door, get the lungs filled with clean, sea air and fill my head full of things to paint.
I wish you all a healthy and happy 2016, filling your lives with the things that make you feel good!
Have a great day!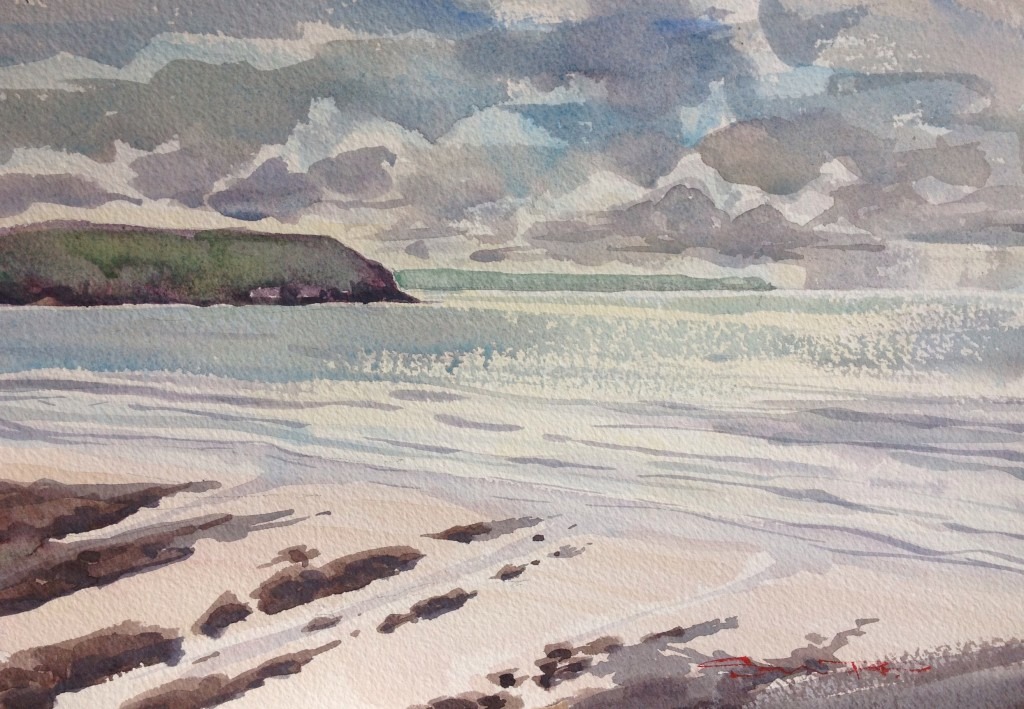 "Between the Blows" watercolour framed 12 x 9 inches.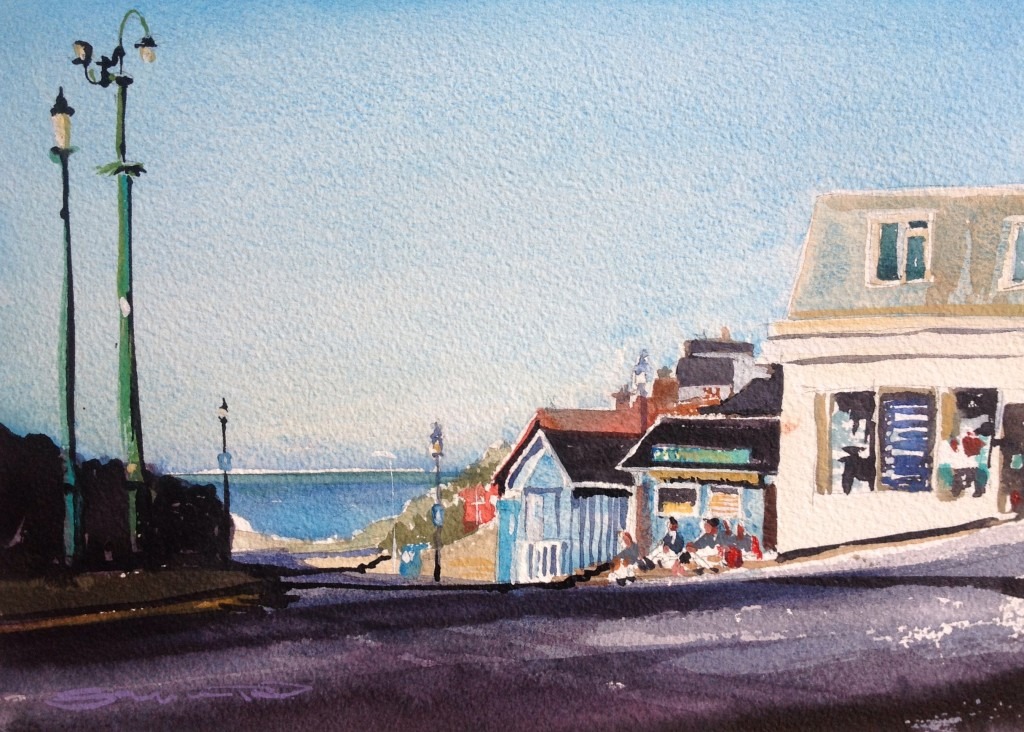 "Winter Calm" watercolour framed 12 x 9 inches.