So today is the Summer Solstice.
The word solstice comes from latin words sol (sun) and sistere (standing still) because the path of the sun seems to come to a stop before moving back the other way in direction.
I always get confused when it's described as Midsummer's day. This is because Midsummer comes from the Old English language and comes from times when there were only two seasons on the calendar: Summer and Winter. Yet it only feels as if Spring has not long finished and Summer is just beginning.
One thing for sure, I shall be down on one of our glorious beaches this evening celebrating the beauty of a special Summer sunset.
Happy Solstice to you!
Steve.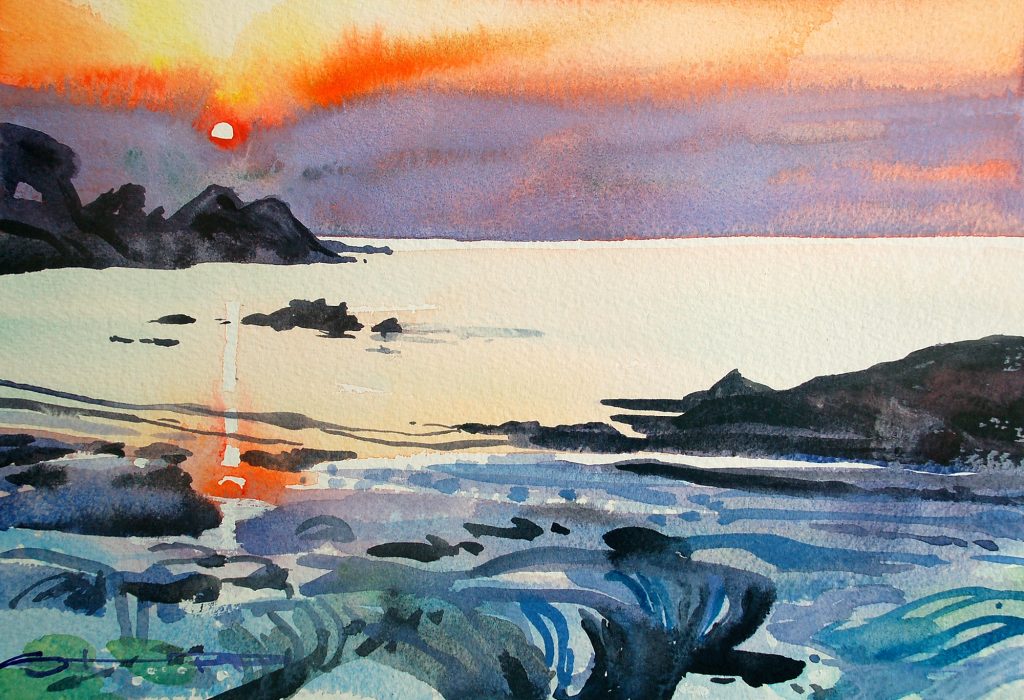 "Hele Bay Sunset" Watercolour now available as different size prints from the studio shop online.