As the wind rattles the windows and the rain lashes down, we are here at Christmas Eve once more.
The weather doesn't bother me like it used to when I was younger. I am happy painting in my special part of the world, surrounded by good friends and family.
For that I am truly grateful.
For your support, kind comments , conversations and interaction , I am also deeply grateful, because that's what warms me on the dreary days.
Enjoy your families, loved ones and good friends, take some time to appreciate what you are truly grateful for and I hope to fill your days  in 2016 with lots of joyous colour!
Merry Christmas and Happy New Year!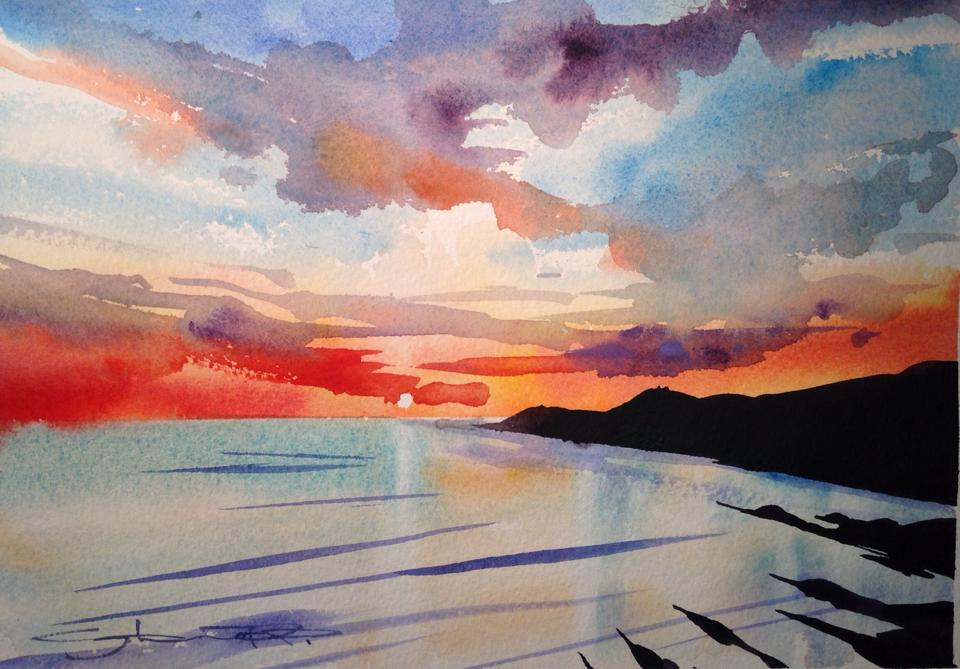 "Morte Embers" 12 x 9 inches Watercolour.