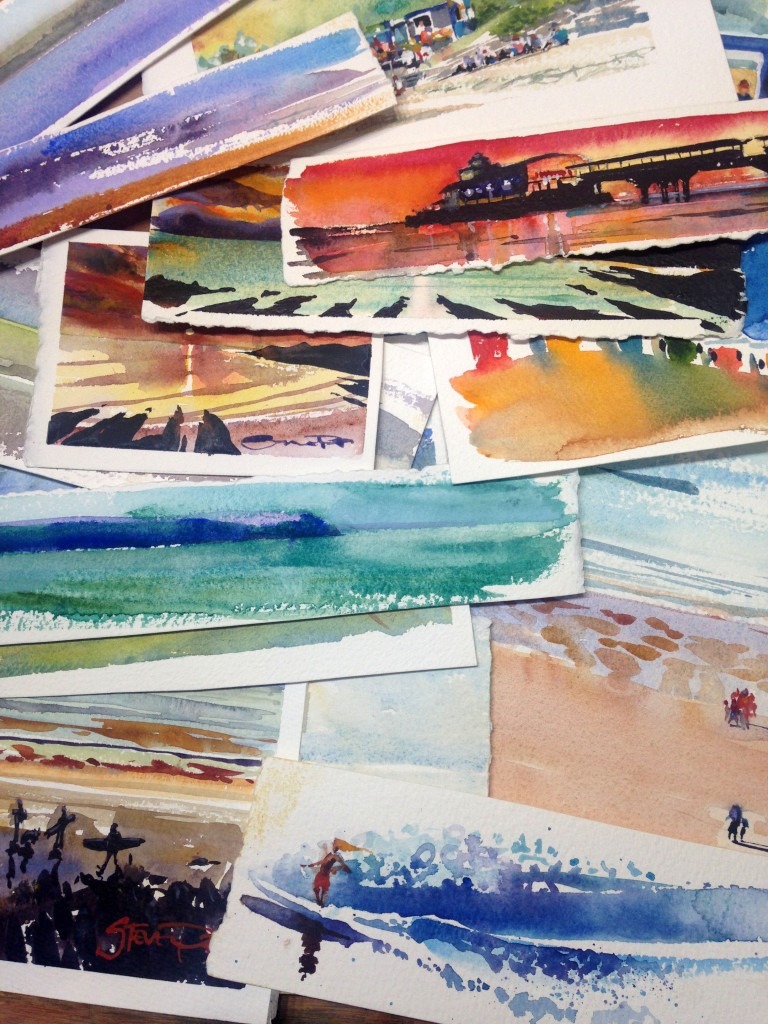 Are affordable, small sized, original unframed watercolour paintings from Steve PP.
When travelling or in my studio. Every day I start by painting a warm up study. Sometimes these become larger paintings, sometimes they stay on my wall to fire my creative process at a later date.
These are painted on small pieces of watercolour paper. Which you can take to a local frame shop and have mounted and framed to suit your budget and interior decor .
Each painting is produced with Daniel Smith Extra Fine Watercolors onto Arches 300lb Rough Aquarelle paper, a quality paper, made in France since 1492. Every painting will be sealed in a clear bag , bubble wrapped and boxed .
You also have the option to receive your original "Studio & Travel Sketches"   gift wrapped with a personal message handwritten inside if desired?
A quality, unique gift, perfect for anytime of the year! Take a look at the "New Studio & Travel Sketches" . Don't forget to subscribe to the "Private View" newsletter to receive exclusive previews of the latest paintings.
Free shipping
We use Royal Mail First Class Post free of charge within the UK for every painting.
* Special Delivery will be available if required as an additional cost.
Have a great day!