February and March were two months that were all about Africa.
Some brave souls from our North Devon community went to climb Mt.Meru next to Mt.Kilimanjaro, to raise money for a Cancer Support Centre in the area.
I painted this first scene as a gift for one of the walkers and his family, to help promote their cause.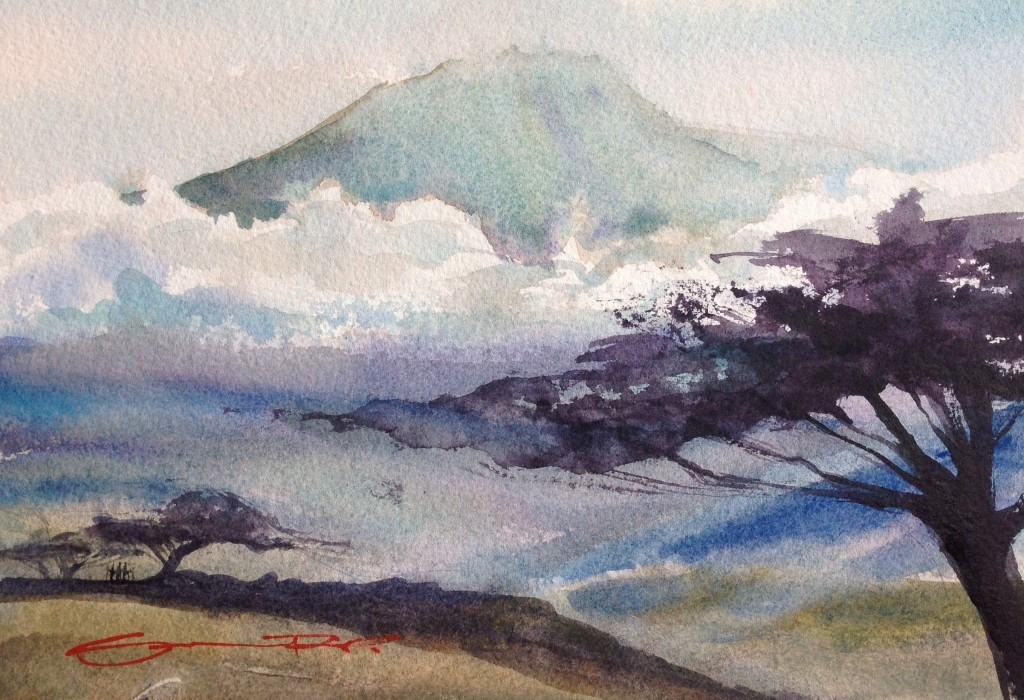 All of the group made a successful ascent to the summit. Remarkable as there were a complete mixture of ages, ranging from men and women in their thirties to their sixties plus, very impressive!
The whole experience proved to be very emotional and enlightening for them all, as you can imagine.
Upon their return , I was asked to create paintings for each of them to bookmark that life changing adventure.
I thought that you might like to share in the process , that followed from initial pencil sketches;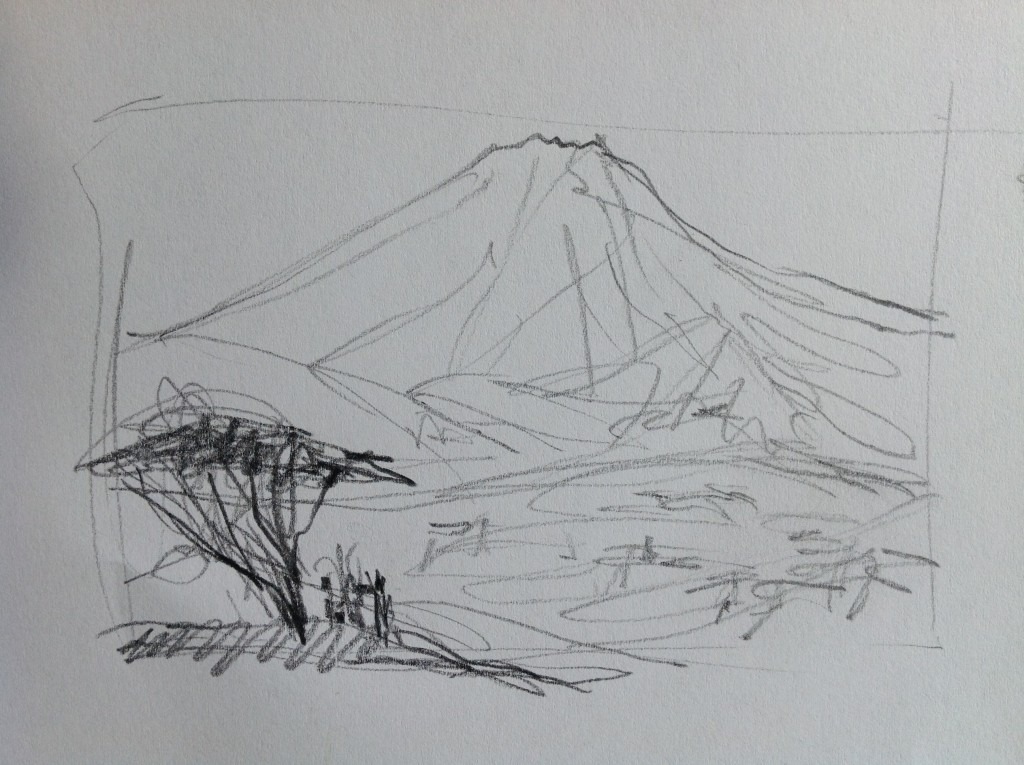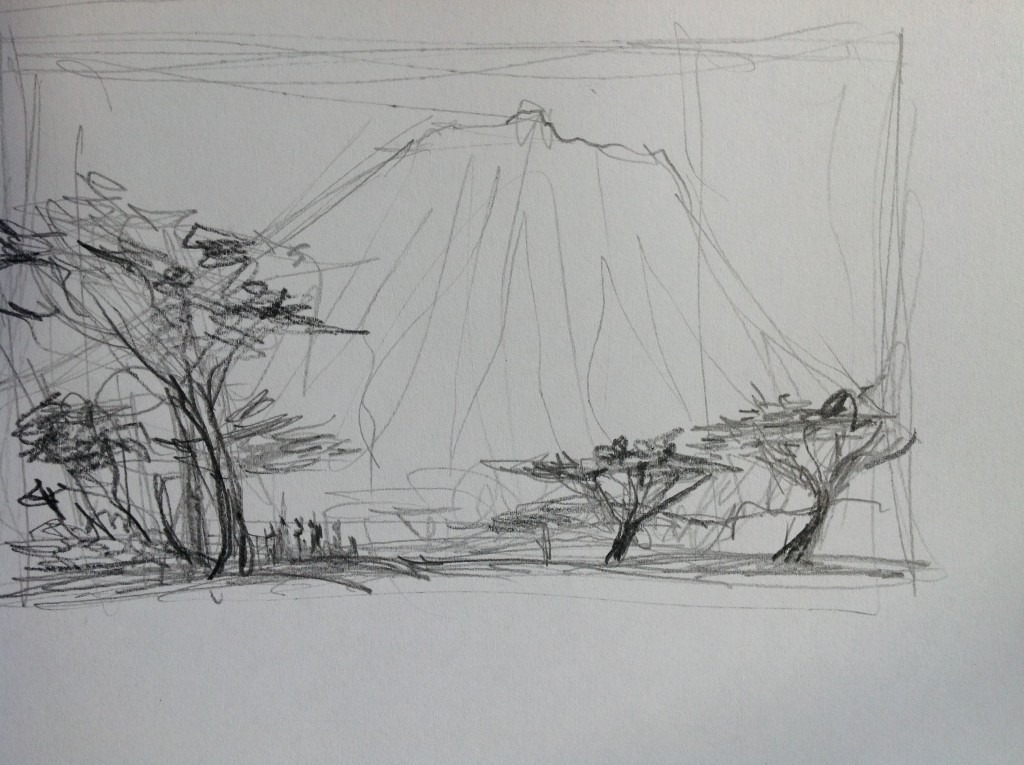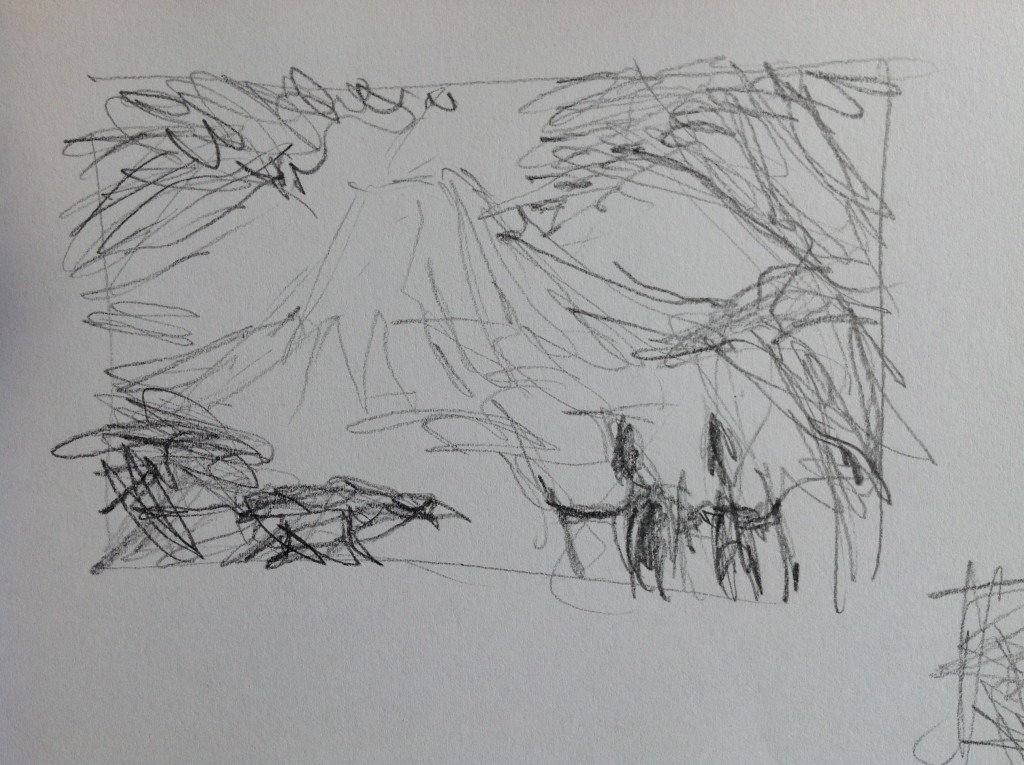 To the first small watercolour sketches and studies, that gave insights and options into compositions, mood and colour;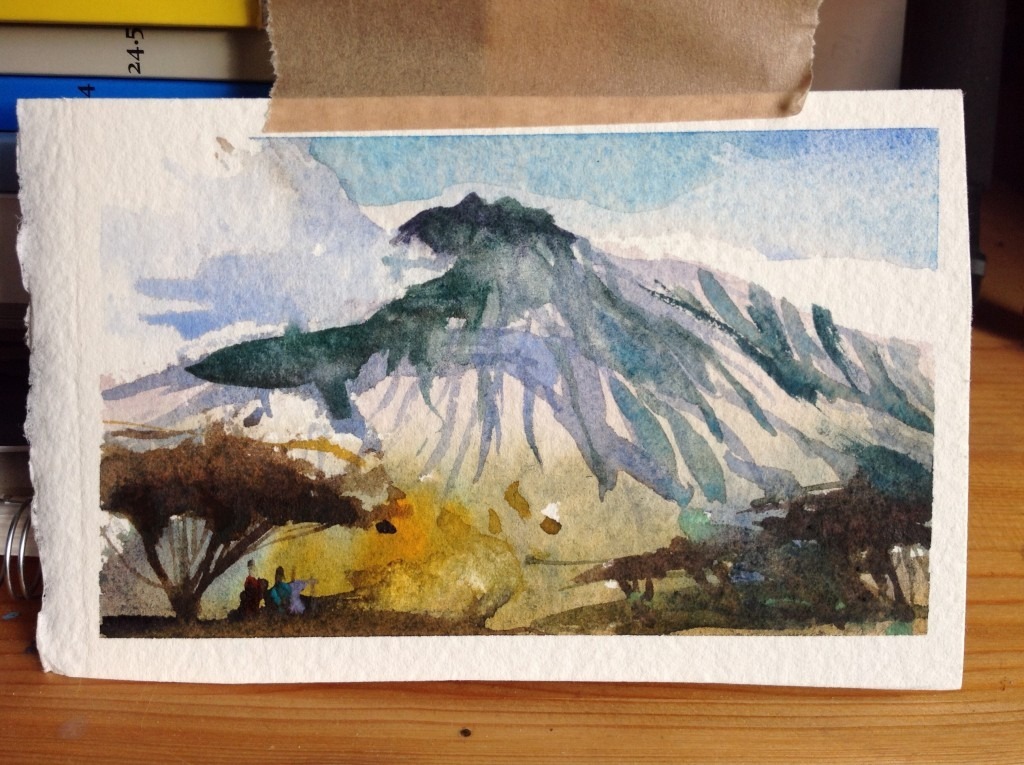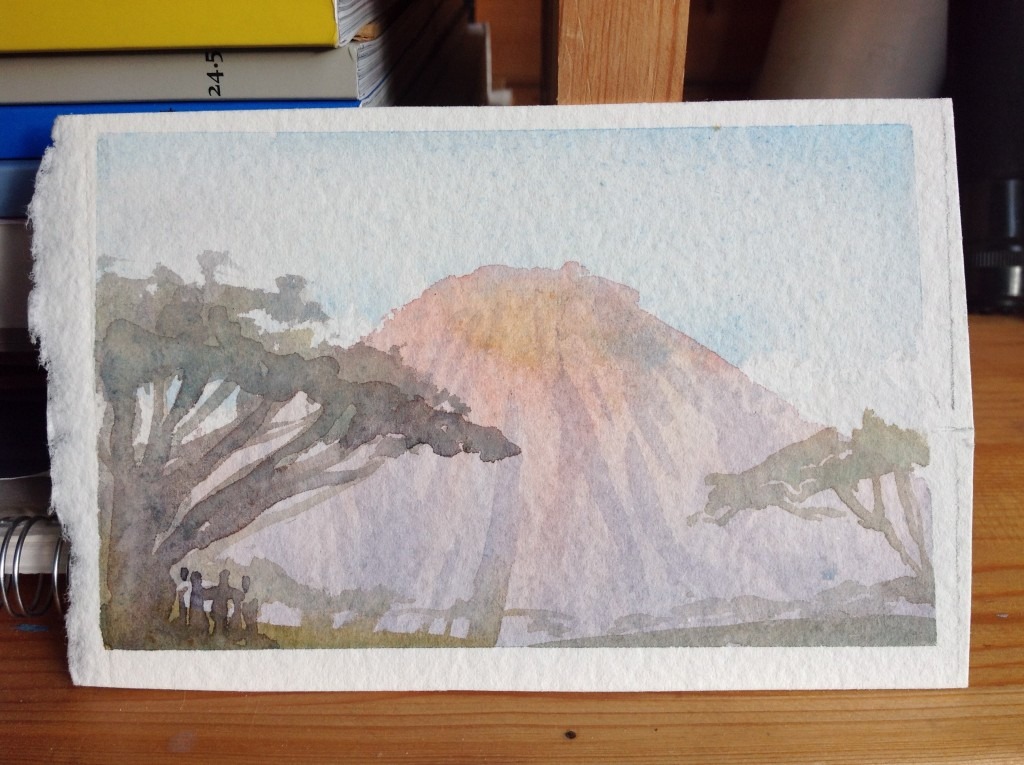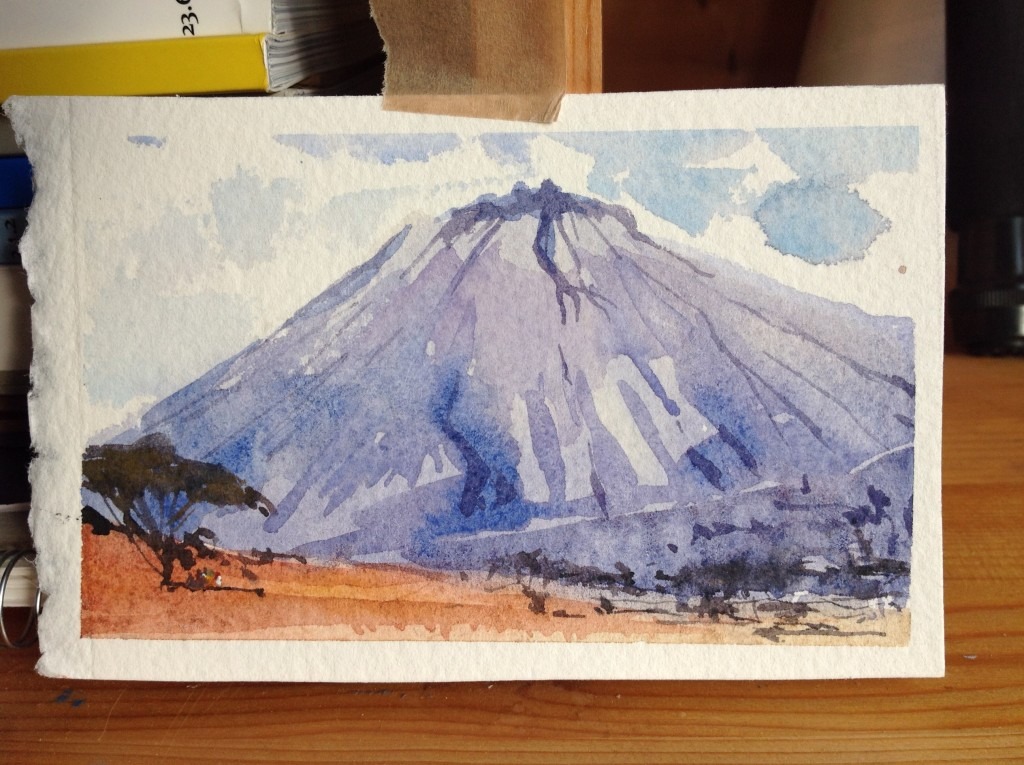 To the finished watercolour paintings that evolved from that process;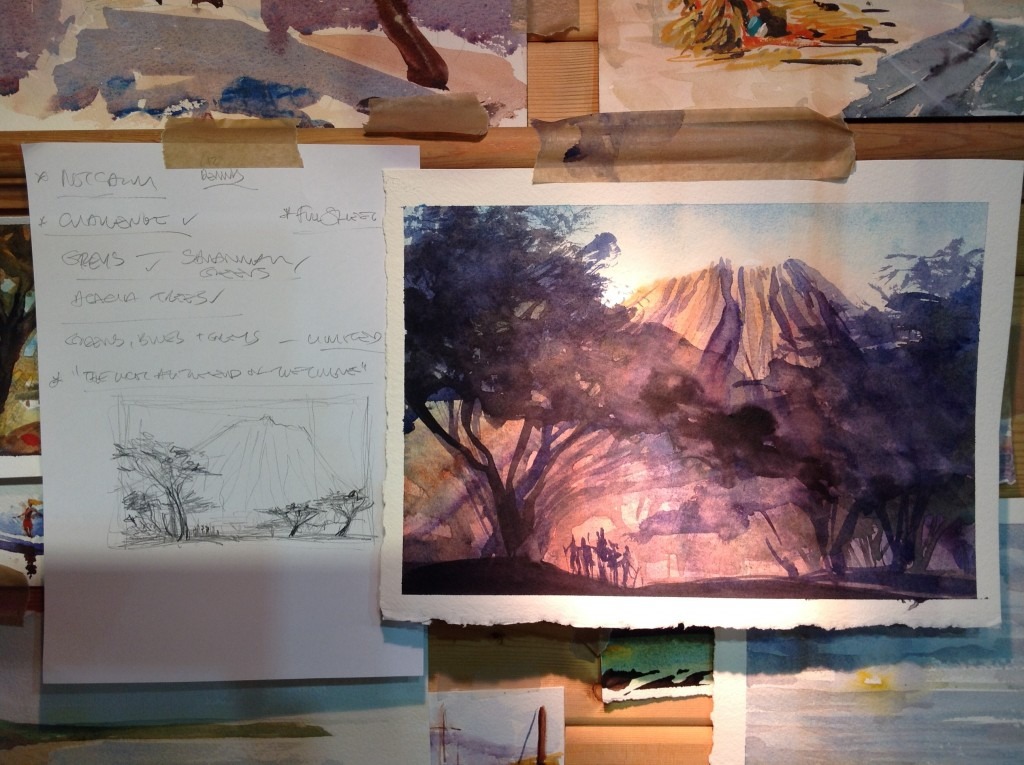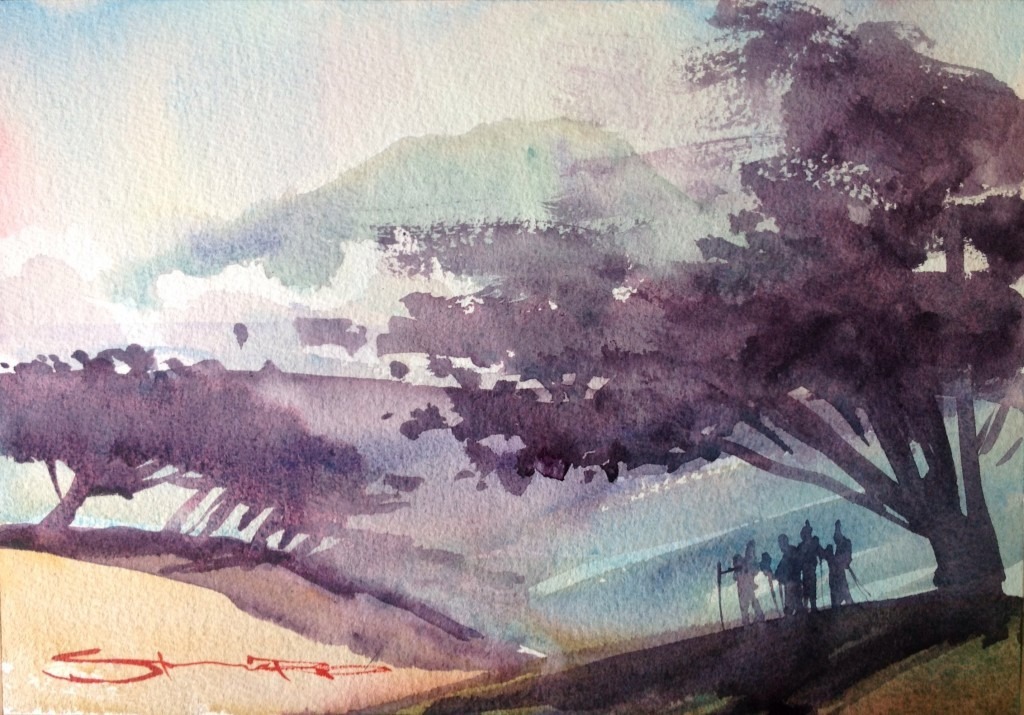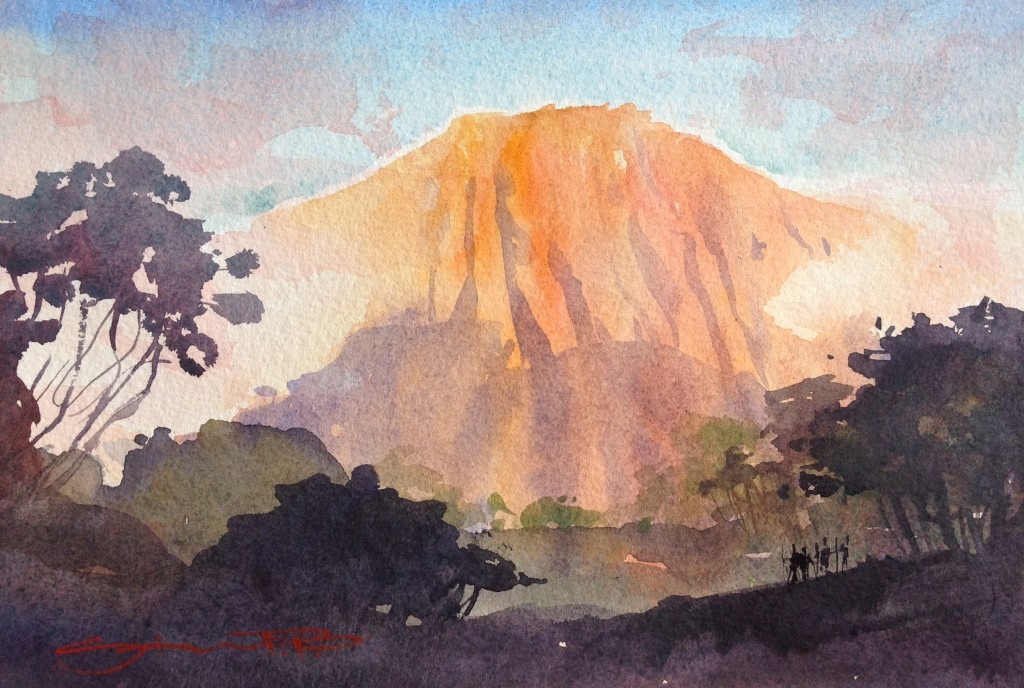 It was interesting to get the reactions from each of them in how they saw that adventure. The final collector asked for a painting to be a much larger full sheet, which proved to be a fascinating challenge , trying to capture the scale and monumentous task in front of them.
The first study was tweeked ;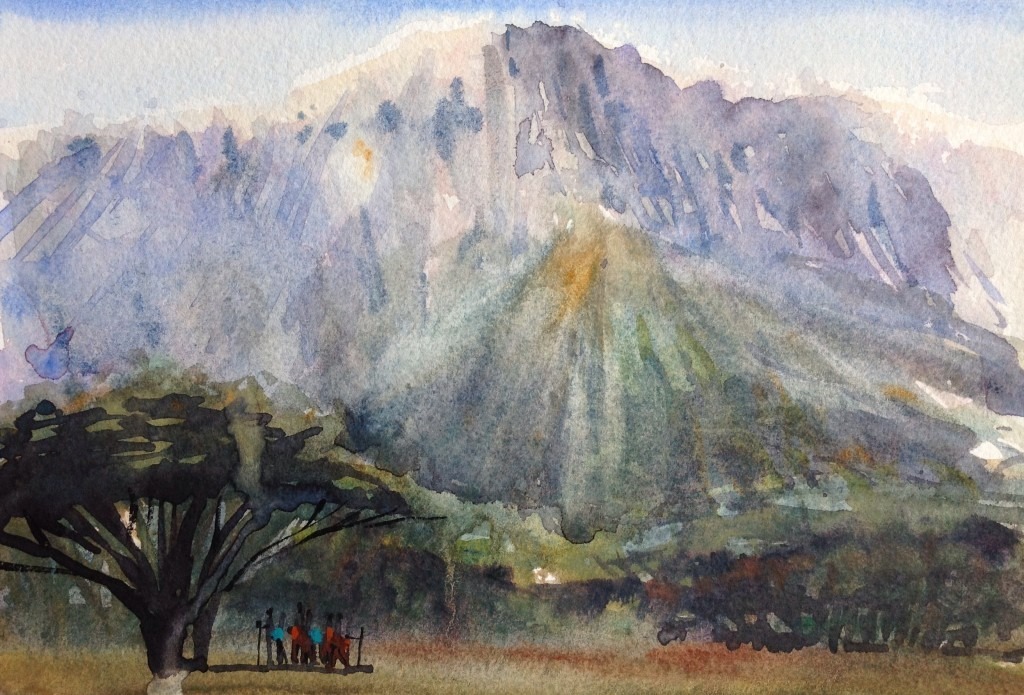 to produce the final painting;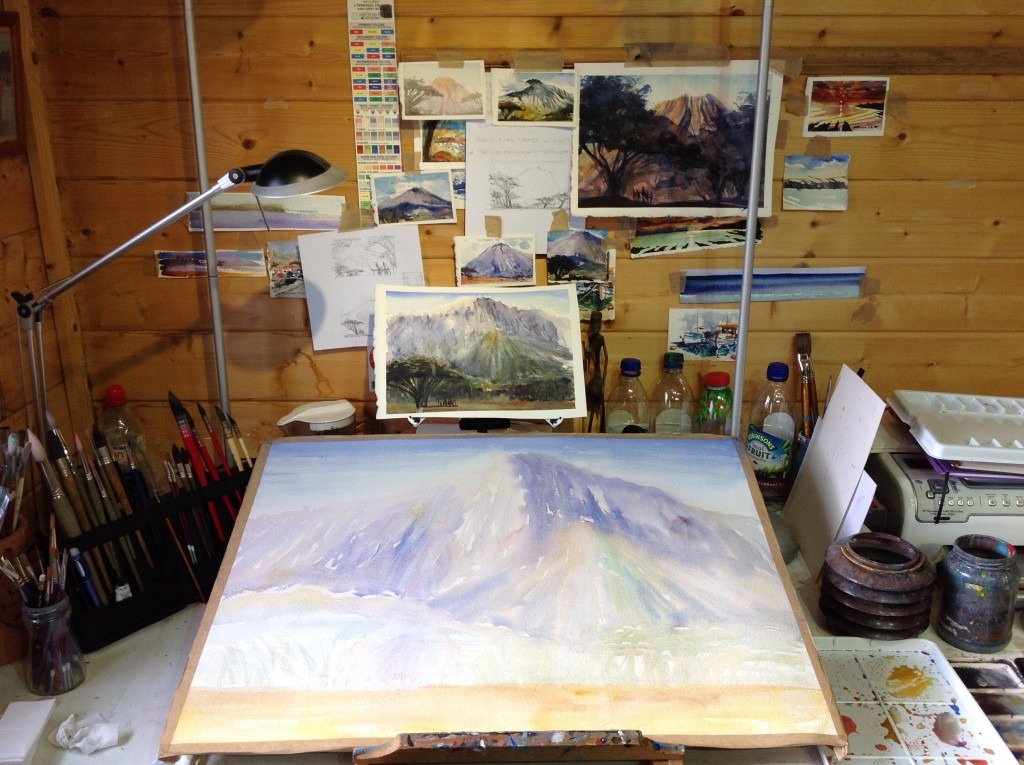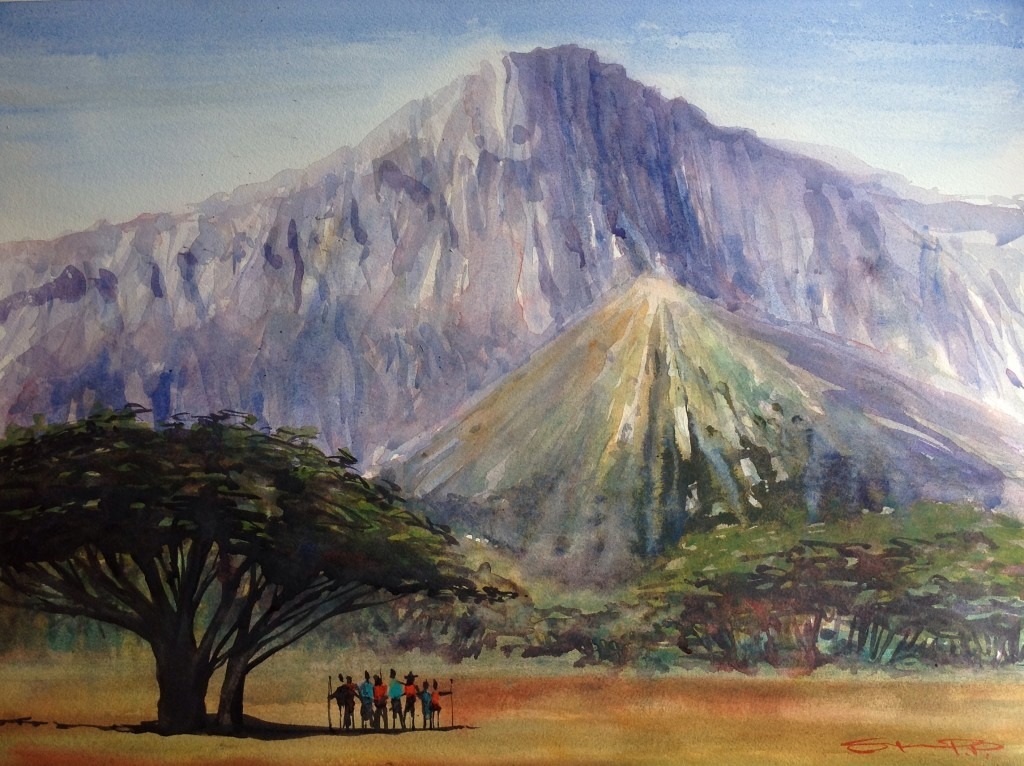 Such a fantastic experience for them all and one that I really enjoyed sharing with them afterwards. Attempting to translate their emotional tales and stories into watercolour paintings was another evolving step on my watercolour journey.
Have a great day!