"Painting Portugal" – The Algarve Coast in Watercolours.
Join me on a trip to the beautiful Algarve, choose from a selection of watercolour travel sketches painted on location along this inspiring coastline, full of dramatic sandy coves carved from the sandstone cliffs. Kissed by the Portuguese sun and cooled by the Atlantic Ocean.
Beautiful beaches festooned with colourful characters and canopies of colourful sun parasols.
Painted fishing boats and tucked away coastal villages. Inspiration overload. Back the project on Kickstarter , be part of the experience and have the chance to own an original Steve PP watercolour painting at half the gallery price!
Only available from June 13th – July 13th. Don't miss your chance to enjoy this genuine painting experience! You can visit the Kickstarter campaign by clicking here!
Have a great day!
Steve.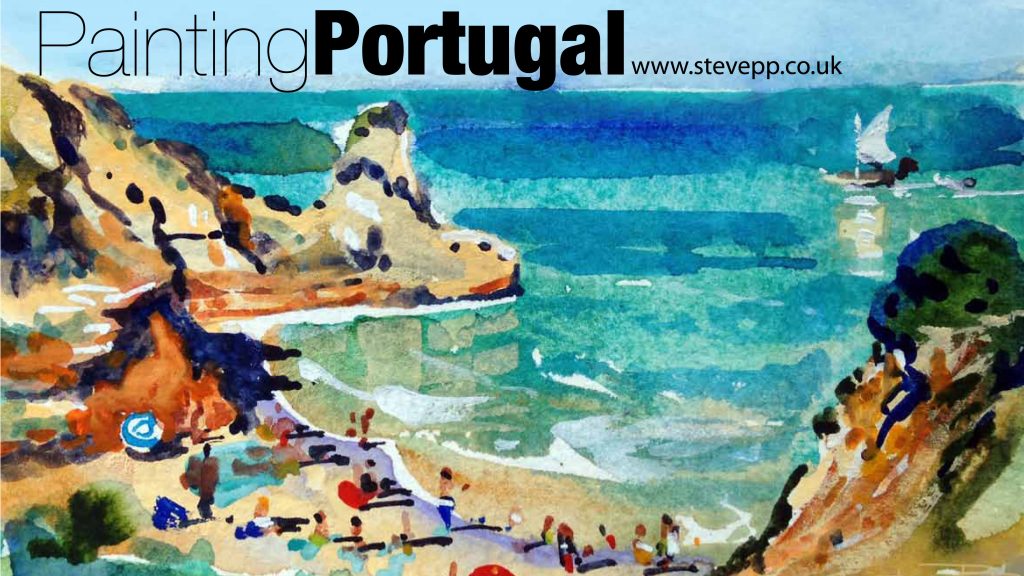 Click on the image to watch the "Painting Portugal " video.

"Portuguese Parasols" watercolour travel sketch.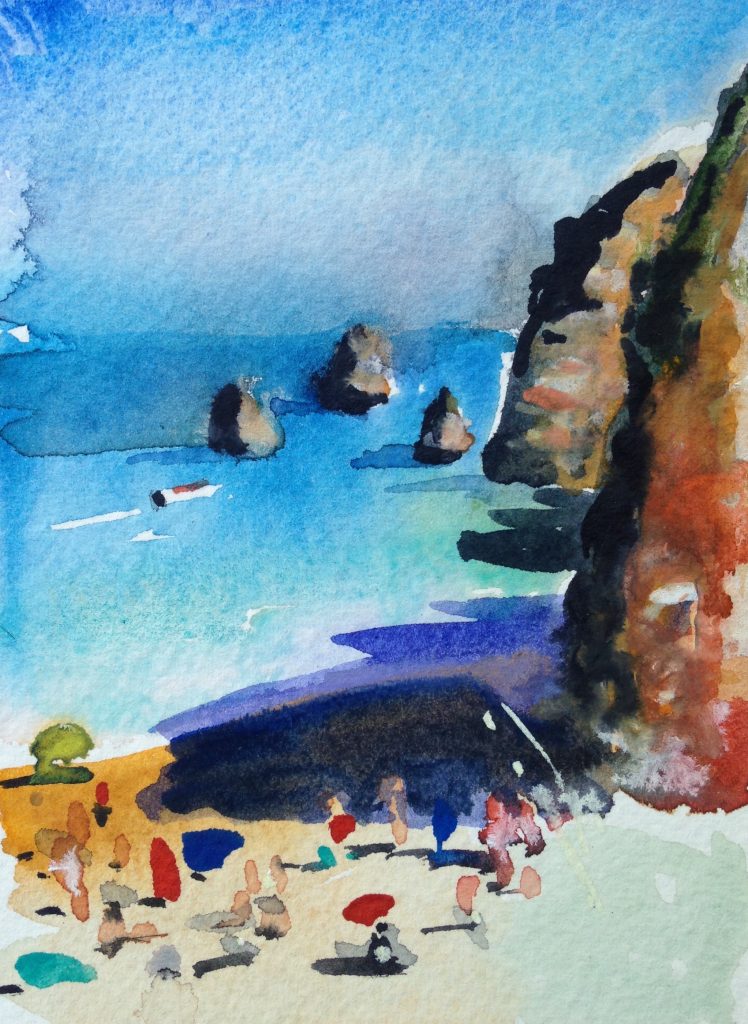 "Hot Algarve Afternoon"- Watercolour Travel Sketch