Painting Portugal
"Painting Portugal" – The Algarve Coast in Watercolours.
Join me on a trip to the beautiful Algarve, choose from a selection of watercolour travel sketches painted on location along this inspiring coastline, full of dramatic sandy coves carved from the sandstone cliffs. Kissed by the Portuguese sun and cooled by the Atlantic Ocean.
Beautiful beaches festooned with colourful characters and canopies of colourful sun parasols.
Painted fishing boats and tucked away coastal villages. Inspiration overload.
Have a great day!
Steve.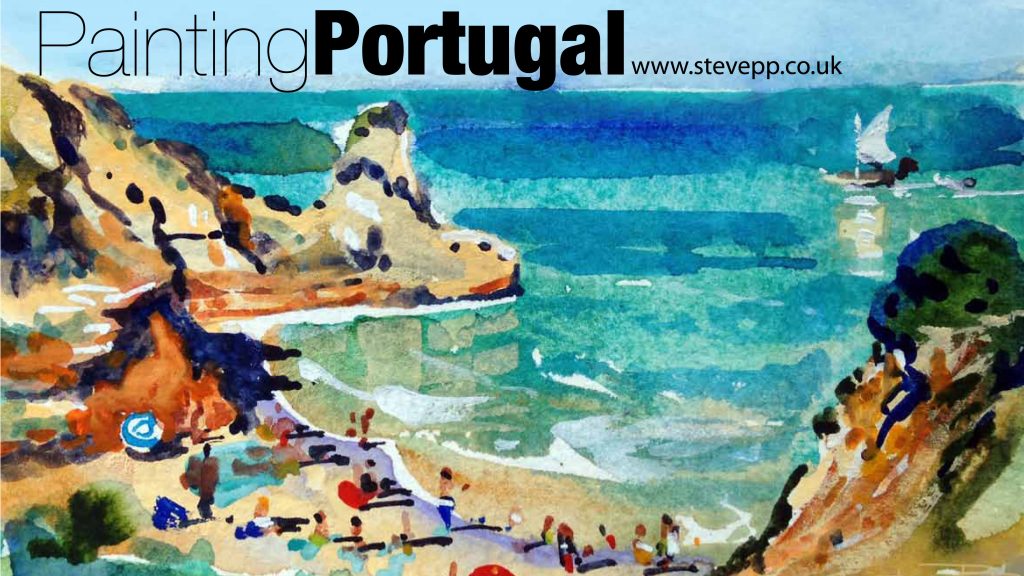 "Portuguese Parasols" watercolour travel sketch.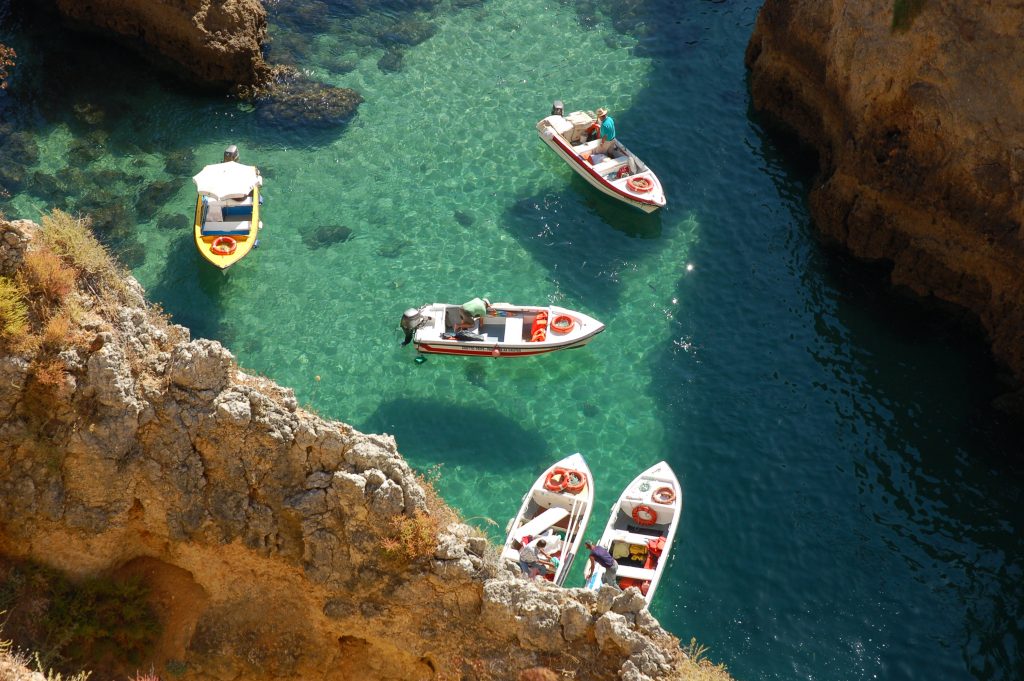 Endless watercolour plein air possibilities can be found in every little cove along the Algarve Coast in Portugal.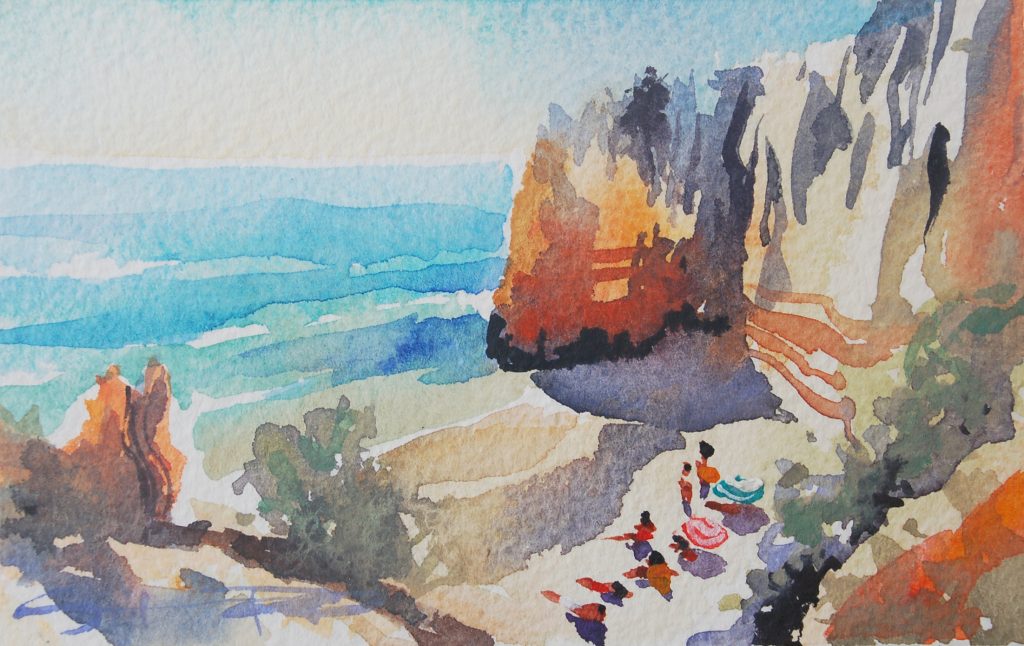 Portuguese Cove