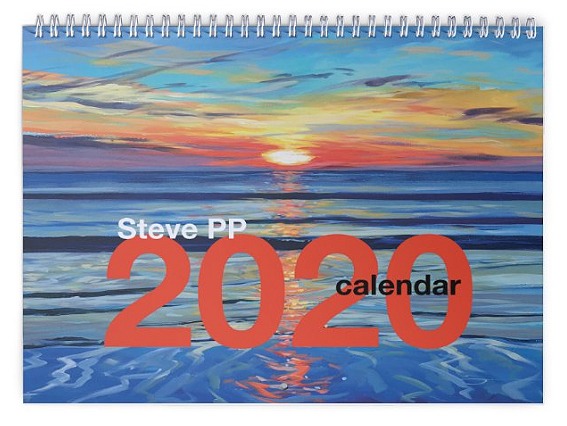 Sold Out!
2020 Steve PP Fine Art Calendar.
Contemporary Coastal Impressionist paintings by Steve PP.
***Sold out!
Enjoy a different Steve PP painting for every month of the year.
Ready to hang on your wall.
Twelve gloss images, spiral bound one per month on 230gms paper. Each month comes with a month to view planner below the painting.
Enjoy the coast on your wall every month of the year!
Twelve individual paintings, one for each month.
21 x 28 cm wall calendar