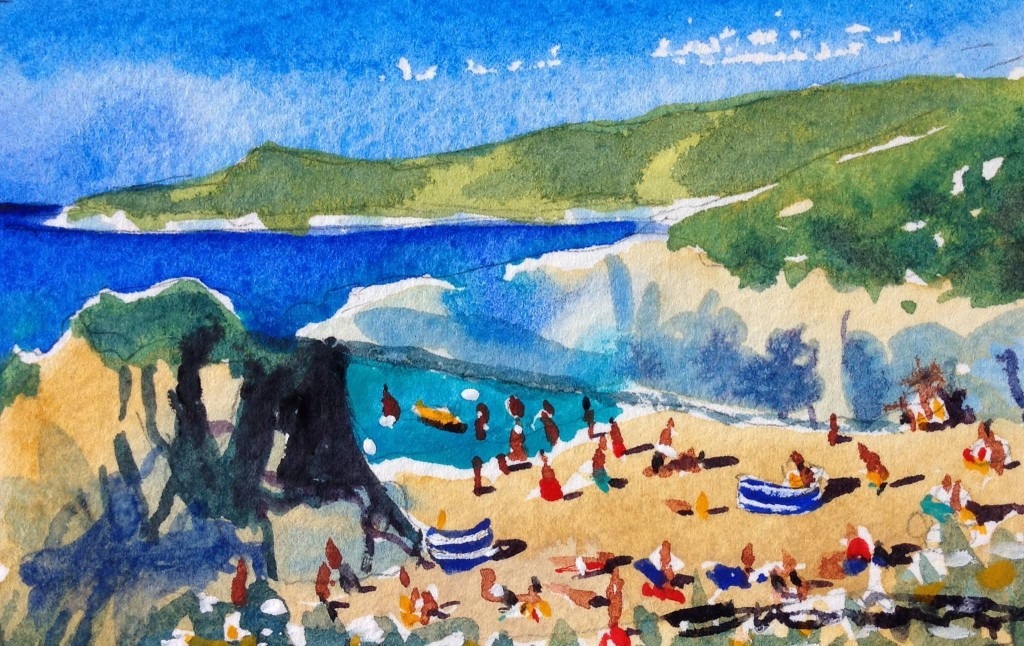 Heat of the day. Sizzling on warm sand, smell of sun tan lotion on the breeze and salt dried skin drying in the light onshore breeze. The joys of Barricane Beach.
10 x 8" x / 14 x 10"
£30 - £50
Prints are unframed. Printed on 300gsm 100% Cotton Paper. Free Shipping. Prints will ship flat packed within 3 working days.