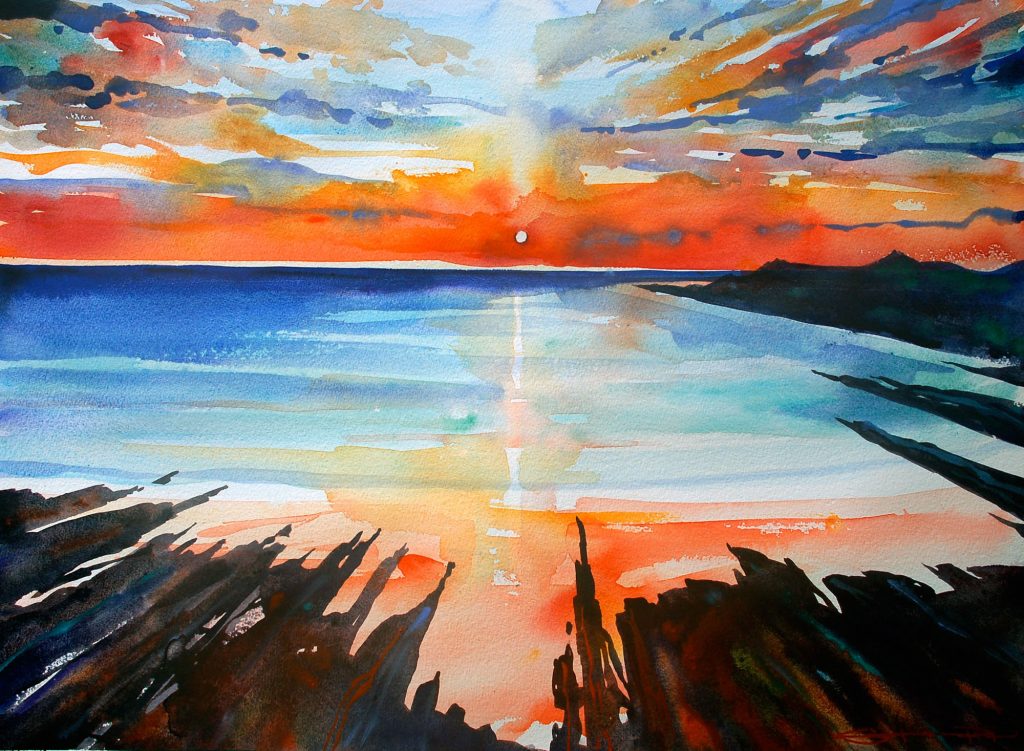 It's a constant battle down there on the coastal frontline. The rock troops are primed and waiting. The ocean is lulling them into a false sense of security, with some Mediterranean Summer calmness at the moment. It's a mind game! Summer is fully in force on the Devon coast.
14" x 10"
£30 - £50 - £85 - £140
Prints are unframed. Print sizes shown are paper size. Printed on 300gsm 100% Cotton Paper. Free Shipping. Prints will ship flat packed or loosely rolled in a sturdy tube within 3 working days.