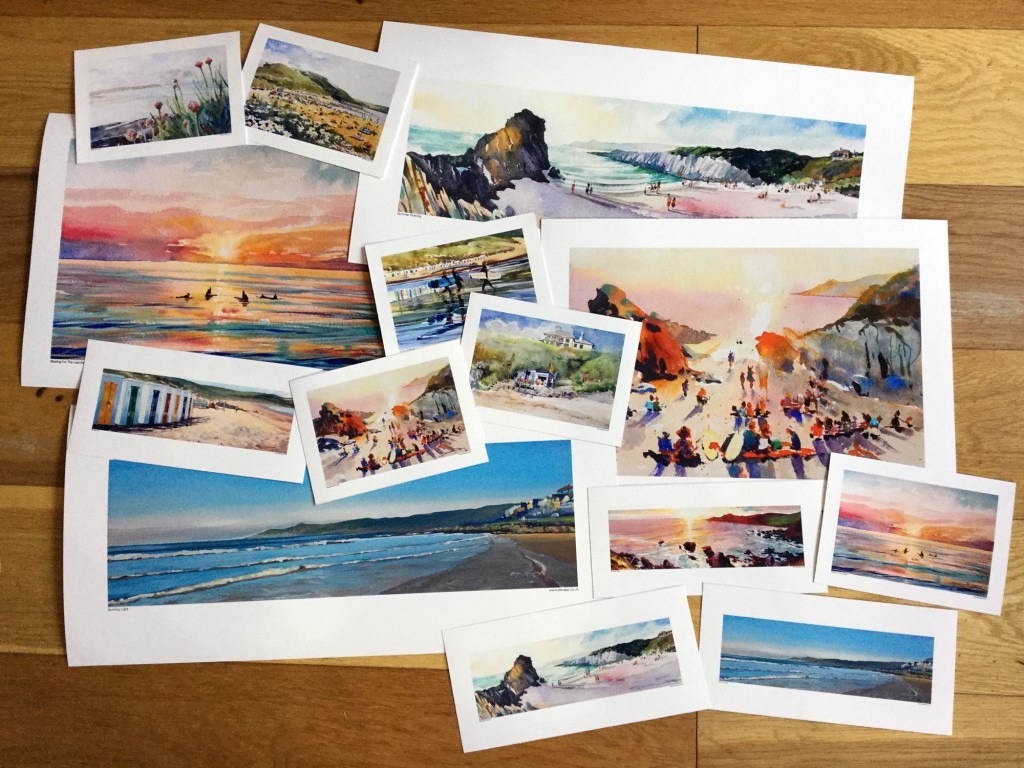 Some of my favourite things about living on the coast. Early morning walks along the beach , foraging for sights and experiences that will fill my day with ideas for paintings. Watching the sun set off Morte Point with family and friends after a swim or surf in the sea. Rounded off with a tasty feed from the beach cafe then the slow amble home to fall into a deep sun kissed, salt enriched sleep!
"A Perfect Day At The Beach" is a series of art prints that sum up how I feel when all of the ingredients come together. Click on  " A Perfect Day At The Beach" to see the full range of unframed prints.
10 x 8 / 14 x 10" x /19 x 9"
£30 - £50 - £70