Rowing The Arno, Florence, Italy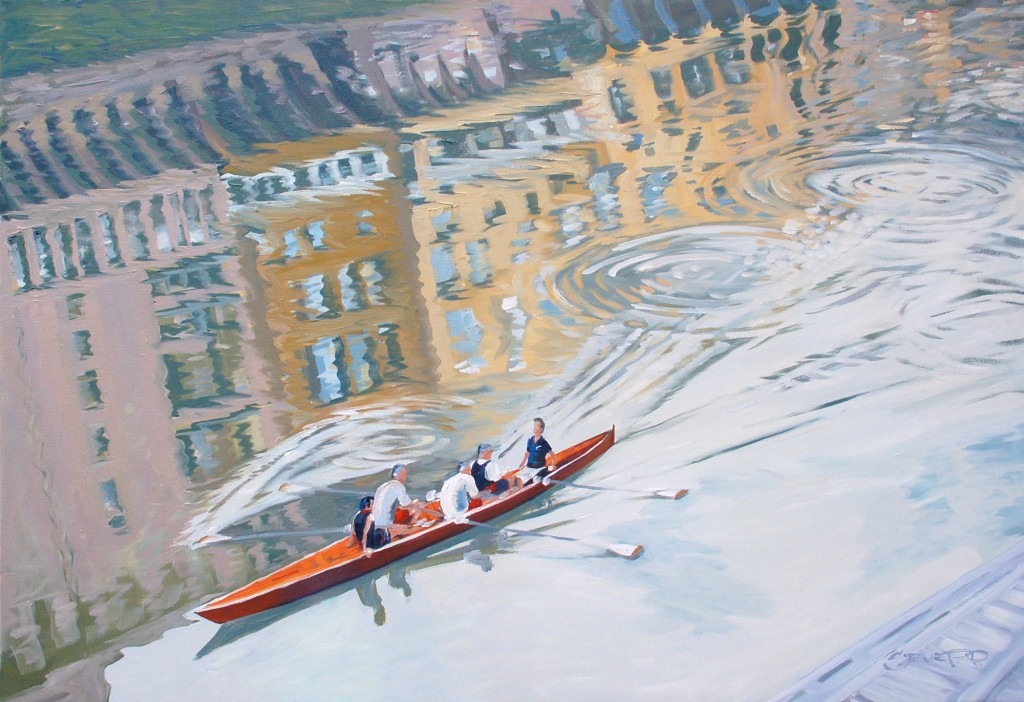 Rowing The Arno – one of the things to do in Florence Italy, is to stand on a bridge look down and see the graceful rowing boats glide along.It's a must see in this Italian city of style. This print would add style and serenity to any italian themed room.
On a serene day this beautiful boat was rowed into the dock, it slid on the water like a knife through butter, just beautiful. The Società Canottieri rowing club is also the oldest and possibly the most exclusive rowing club in Italy.
10 x 8 / 14 x 10" x /22 x 15/ 28 x 22"
£30 - £50 - £85 - £120
Prints are unframed. Printed on 300gsm 100% Cotton Paper. Free Shipping. Prints will ship flat packed or loosely rolled in a sturdy tube within 3 working days.