Sparkle – Barricane Beach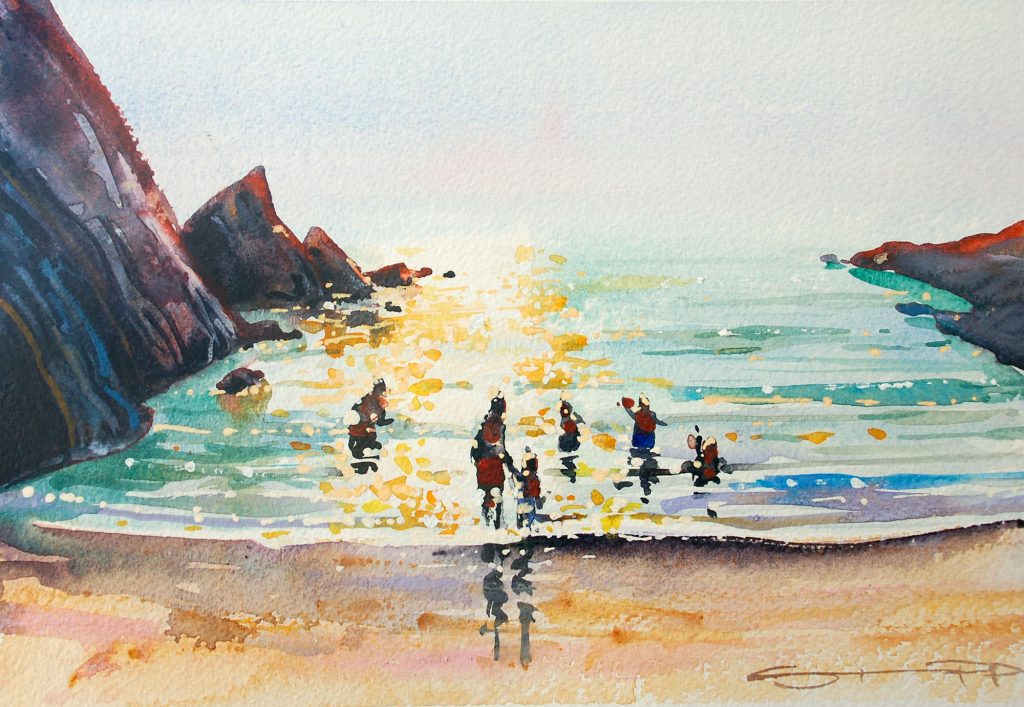 Mother and daughter enjoying a splash in the sea as the sunsets on Barricane Beach, Woolacombe Bay. The warmth and light off the sea complement the end of a perfect Summer day.
10 x 8 " x / 14 x 10 more sizes available"
£30 - £50
Prints are unframed. Printed on 300gsm 100% Cotton Paper. Free Shipping. Prints will ship flat packed or loosely rolled in a sturdy tube within 3 working days.