Summertime Sparkle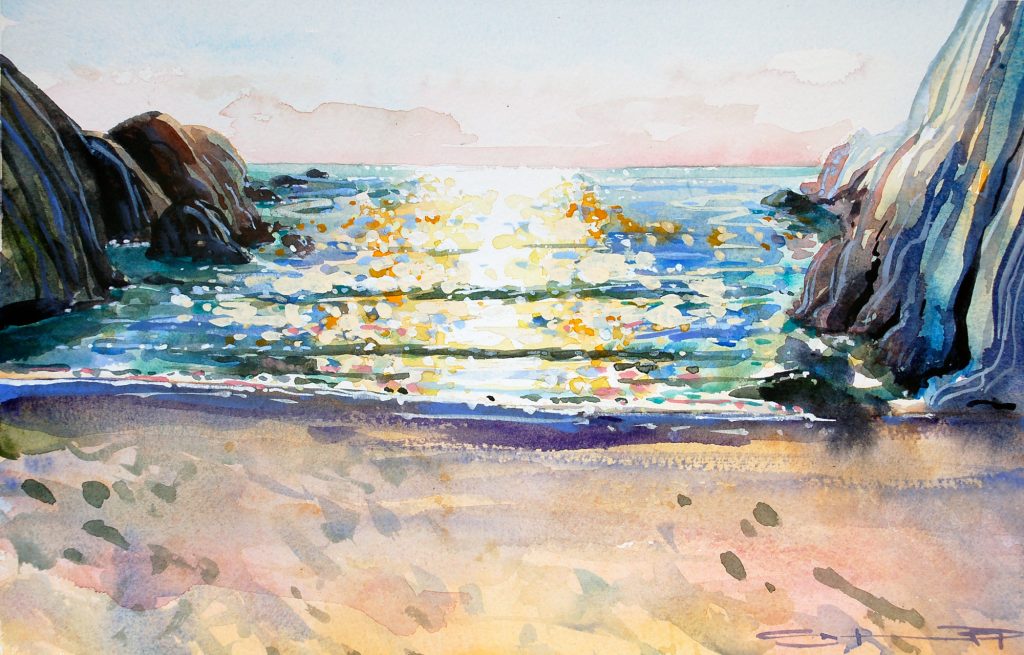 I find myself walking down to the cove to cool off with a sea swim , then sitting staring out at the light show on the water. Still can't get enough of those sun sparkles on the sea. More from the "Sparkle Series".[2] 
10 x 8 " x / 14 x 10 more sizes available"
£30 - £50
Prints are unframed. Printed on 300gsm 100% Cotton Paper. Free Shipping. Prints will ship flat packed or loosely rolled in a sturdy tube within 3 working days.