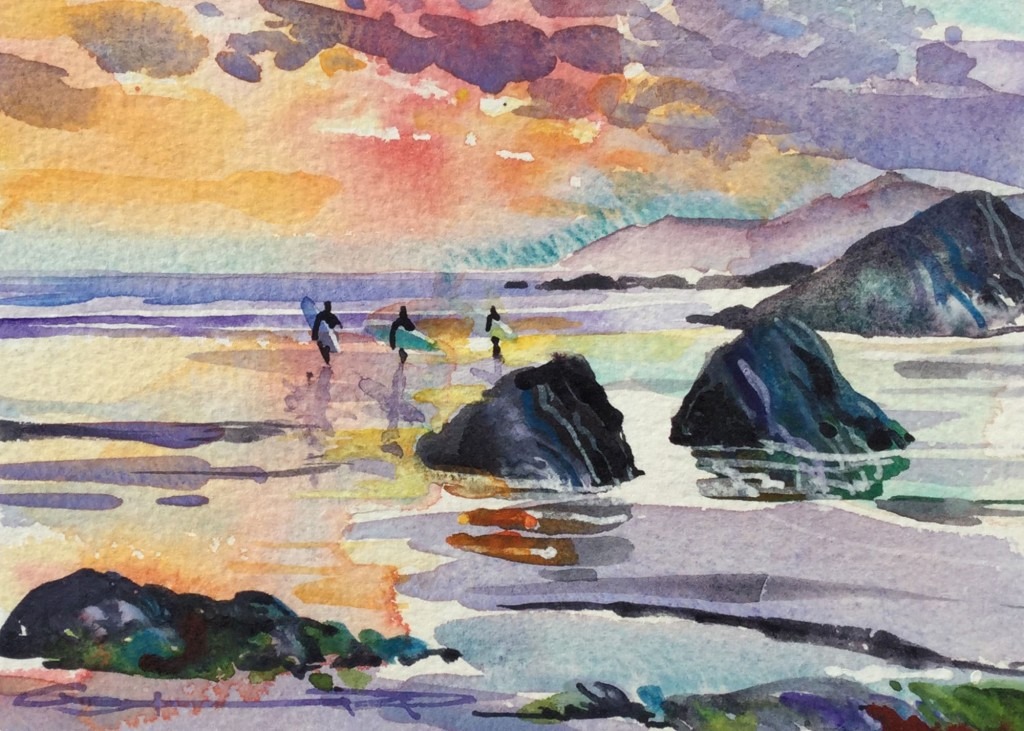 Passing info from one sundown session to the next.
Two salty sliders on their way in pass on their tips to the next guy heading out for a sundowner session after a day at work. One of the best times of  the day.
7 x 5 inches print on 10 x 8 inches paper £30
12 x 8 inches print on 14 x 10 inches paper £50
Unframed. Printed on 300gsm 100% Cotton Paper. Free Shipping. Prints will ship flat packed within 3 working days.