Westering Croyde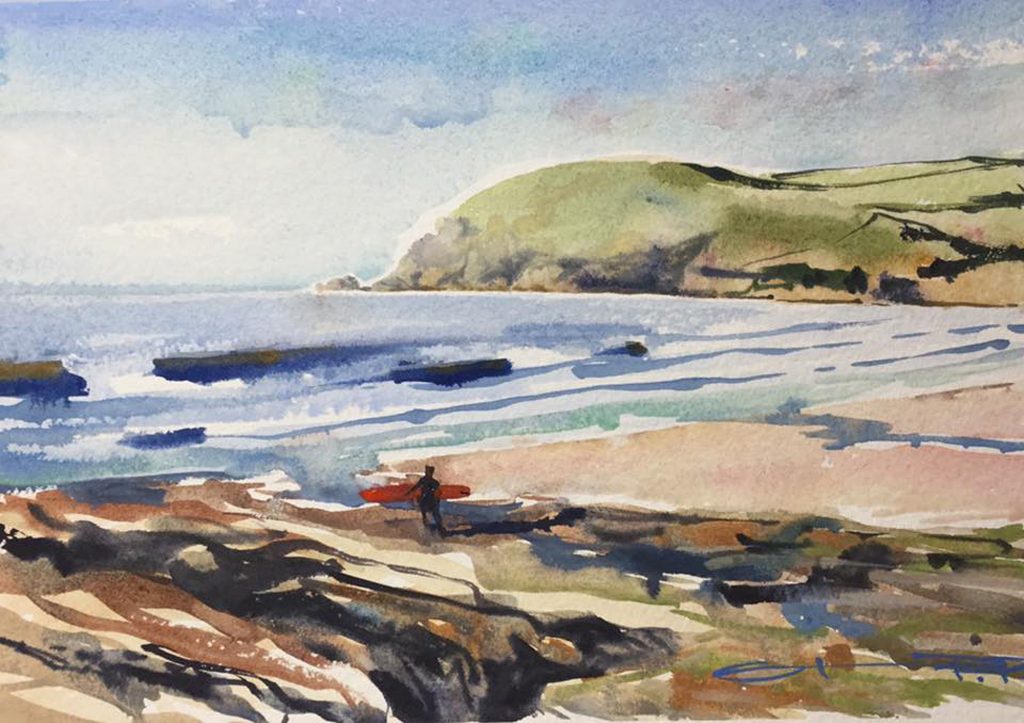 An early morning surfer carries his longboard nimbly across the rocks to enjoy the peeling waves and A frame peaks of Croyde Bay in North Devon.
15 x 10" x / 24 x 16"
£90 - £120
 Prints are unframed. Printed on 300gsm 100% Cotton Paper. Free Shipping. Prints will ship flat packed or loosely rolled in a sturdy tube within 3 working days.