Happy Spring!
The Spring Equinox has to be happiest day in my emotional calendar.
Just the pure optimism of the season ahead, filled with the bursting forth of new life, smells and sights. The uplift just from the lighter evenings is a tonic in itself, not to mention the buzz around the village and coast as the little bars, restaurants and small businesses put a fresh coat of paint on and wash down the Winter detritus.
Soon the sleepy lanes and empty beaches will be full of visitors and locals alike. Time to get outside more and start painting new and favourite spots!
Get those windows and doors open and breathe in that Spring air!
Have a great day!
Steve.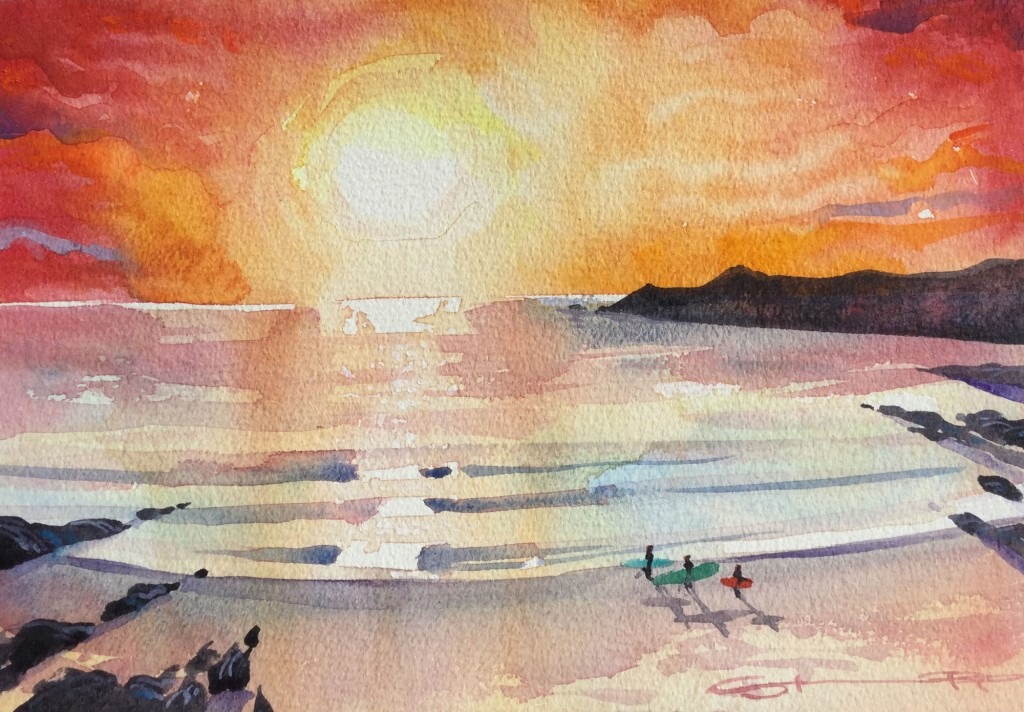 Sunset Surfers on Combesgate Beach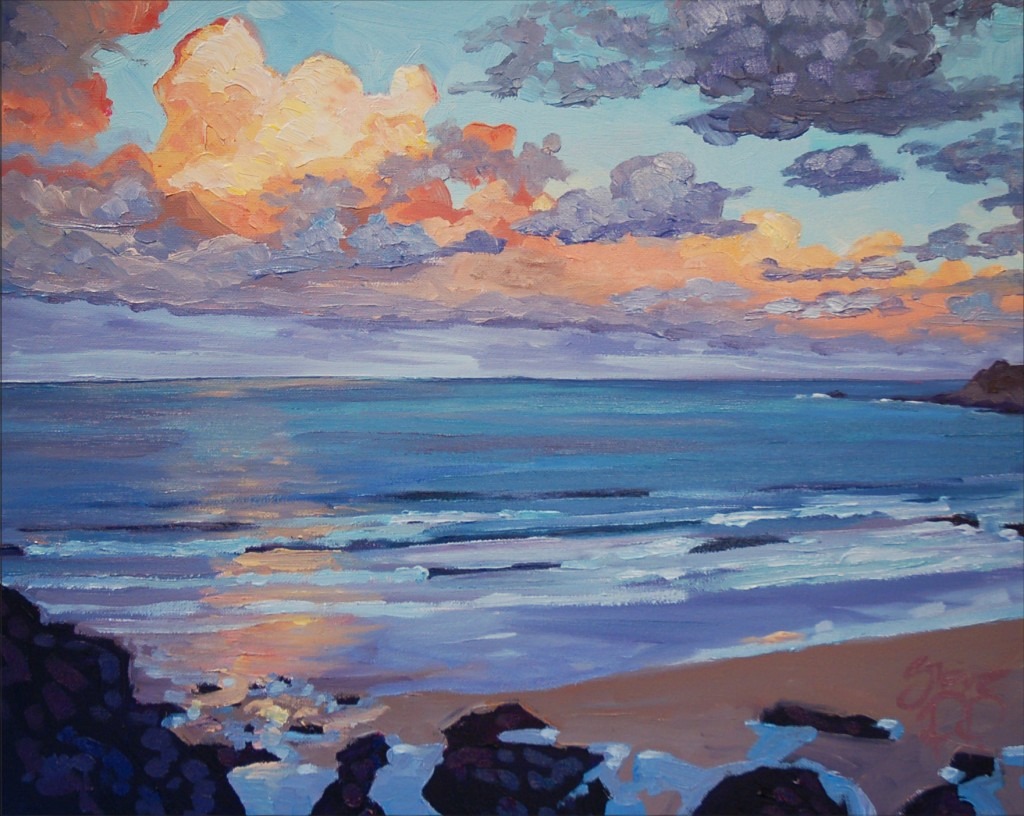 Floating Gold. Spring sunrises warm up the skies over Woolacombe.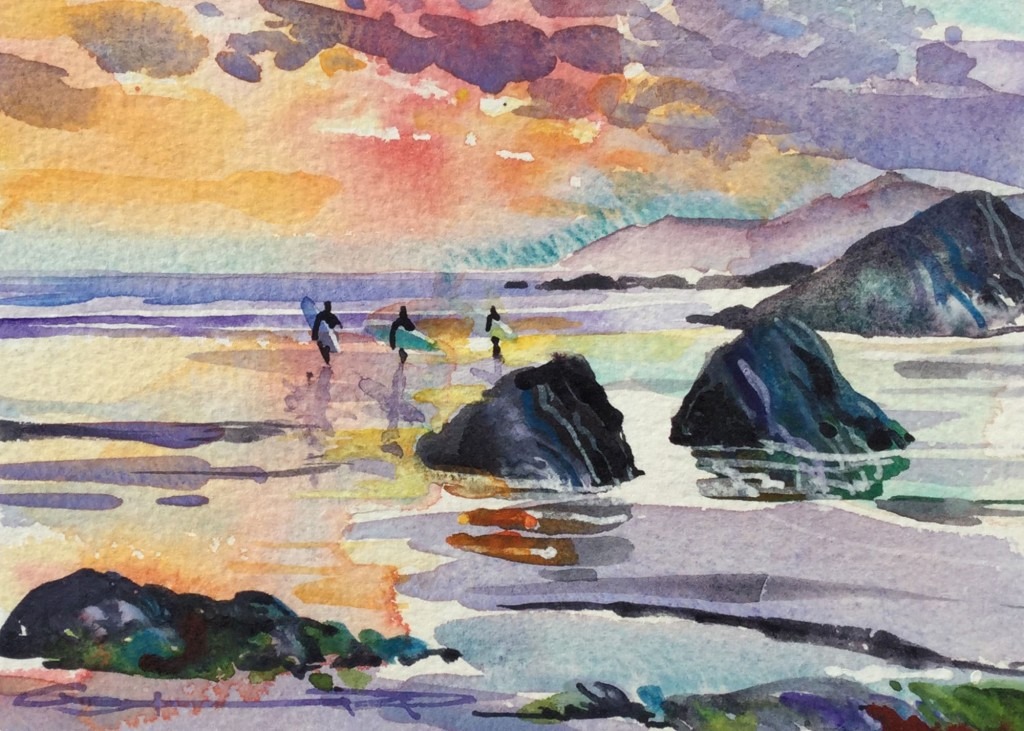 Sundown Session. Warmer days, warmer water.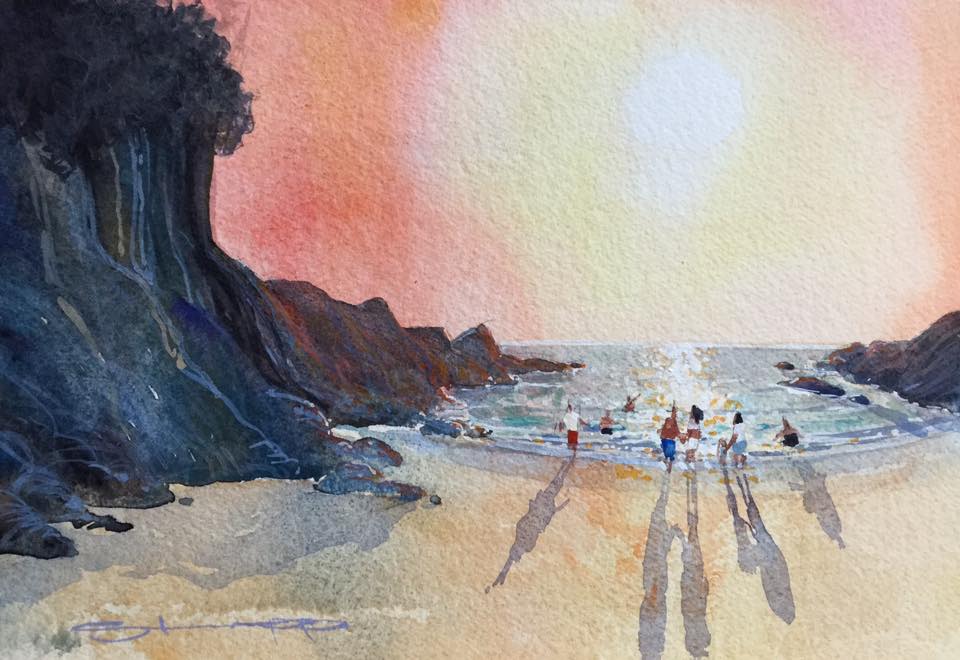 Barricane Beach Cafe is back on the sands and it won't be long before those mouth watering curries will be served beachside.