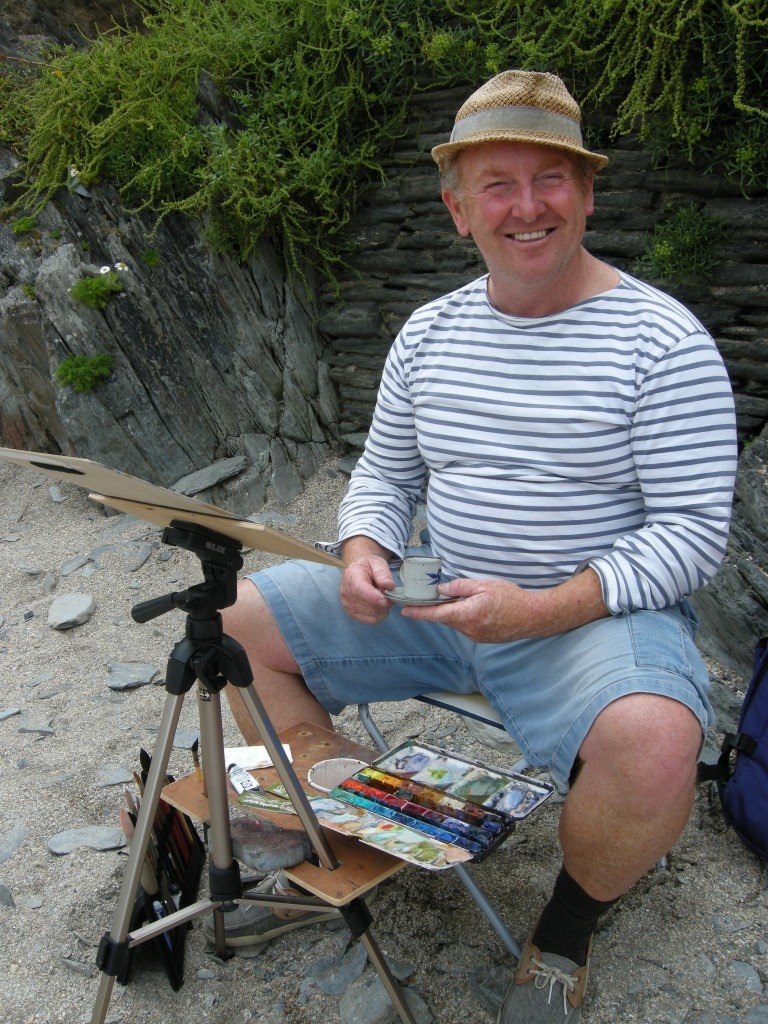 Steve PP Woolacombe Artist.
I paint full-time. Mostly outdoors on Woolacombe Beach and along the Devon Coastline. Working up outdoor sketches and studies into finished paintings in my Woolacombe studio. Spain, Italy and Greece also hold strong inspiration for my fresh, colourful watercolours and oils.
Painting the Outdoors With Passion! 
Nothing nourishes you more than painting and sketching in warm sunshine. Filling your senses with strong light, shadow and vibrant colour After a day's painting, I feel exhausted and at the same time hugely contented. I want nothing more than to share the joy and beauty of the coast with you in all of its uplifting colour.
My aim is to make you feel happy when you look at one of my paintings.