As we get close to Christmas, I always get the urge to have a sort out in my studio, maybe it's the anticipation of the Winter Solstice that means the days will start drawing out again and the daylight will start to get some strength and life to it again. Which in turn always fuels me up with inspiration to get out and start painting the change as Winter slowly begins to lose it's grip.
So , here are a few watercolour sketches and studies that I would like to offer to you. They are all unframed and unmounted , but come bubble wrapped and boxed up for safe postage.
All prices include UK Delivery with Royal Mail First Class Post, so anything bought this week will get to you before Christmas.
Have a great day!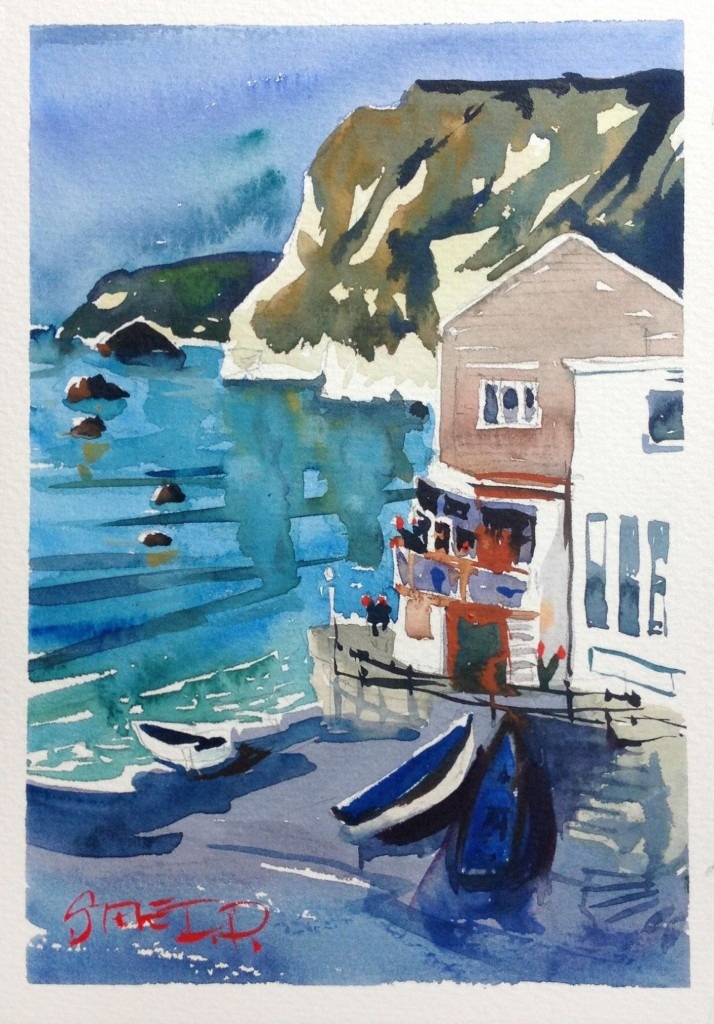 "Schooners, St.Agnes"  10 x 8 inches £65
I love this little cove, one of the few North facing ones on the Cornish coast and a great place to get some food and a drink after a hot Summer's day.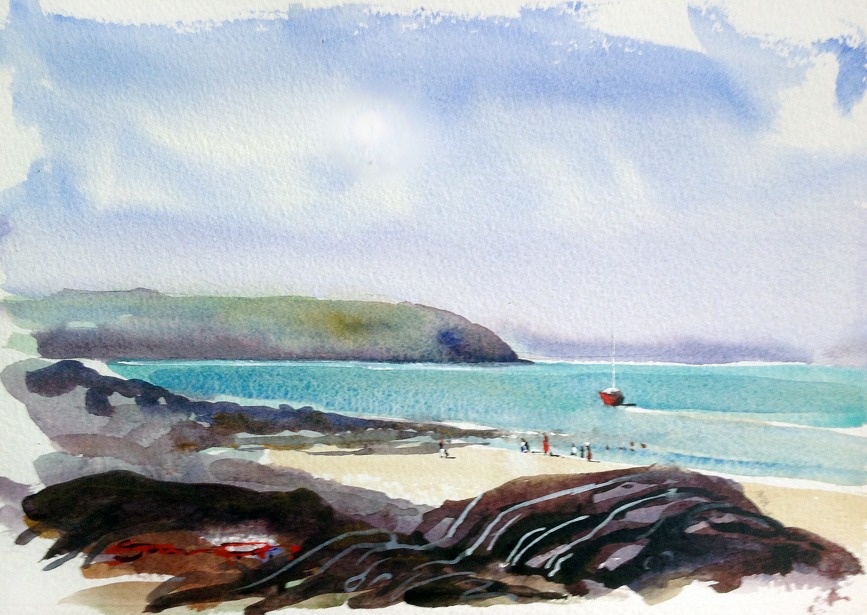 "Low Tide Wading"  12 x 9 inches £75 SOLD.
Throughout the Summer  on calm days , we often wake to the sight of a lone sailing boat moored up in the Bay for the night on it's way South or North along the coast.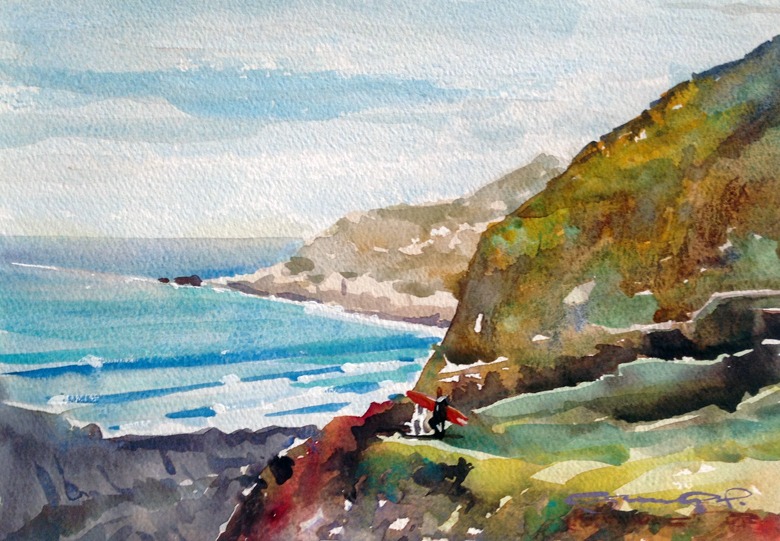 "The Gate" 12 x 9 inches £75
Sneaking a quick surf in on a lunch break, down the through the hotel grounds that lead down to a secluded little spot.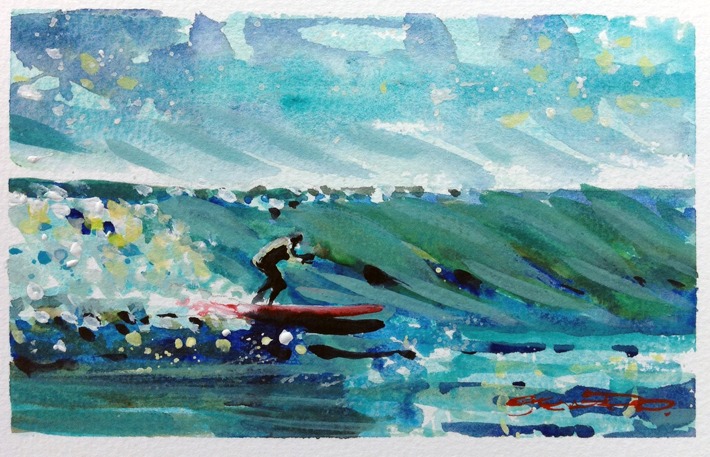 "Sliding" 8 x 5 inches £50
Coming out of one of those bottom turns and lining up for the trim, water hissing off the rails.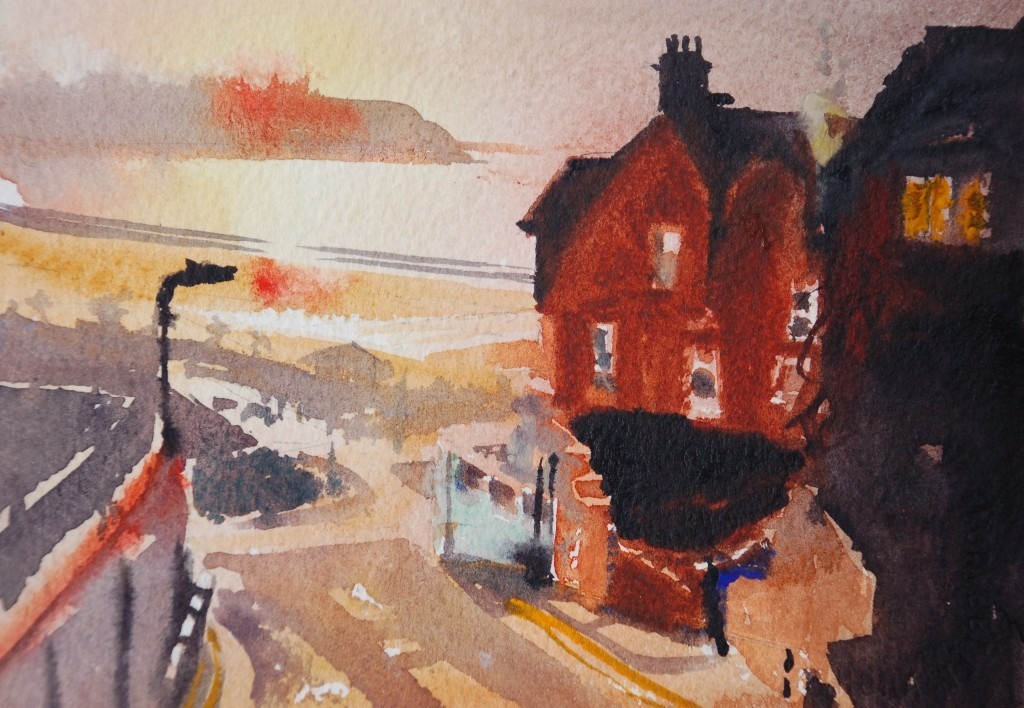 "Sandy Lane Sunset" 8 x 6 inches £50
A hazy end to a Summer's day and a stroll down to the village.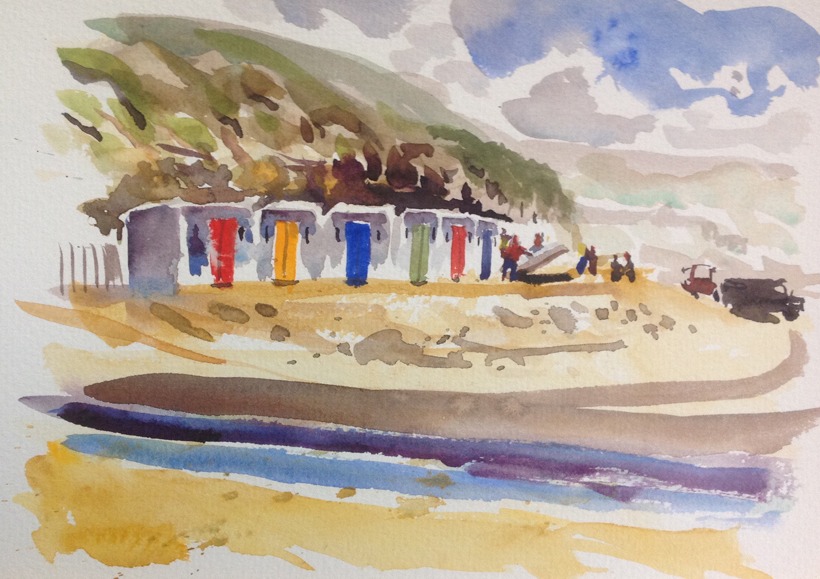 "Putting Up the Beach Huts" 10 x 7 inches £50
When the beach crew start erecting these painted ladies, you know the season is not far away.
"Mother and Daughter Beach Day" 12 x 9 inches £75 SOLD.
Late Spring and a Mum and her daughter spend some quality time down on Barricane Beach.
"May Sunbather " 12 x 9 inches £75 SOLD.
This fella was enjoying some Spring warmth tucked in behind the RNLI lifeguard hut down on Woolacombe beach, which was blissfully empty and peaceful.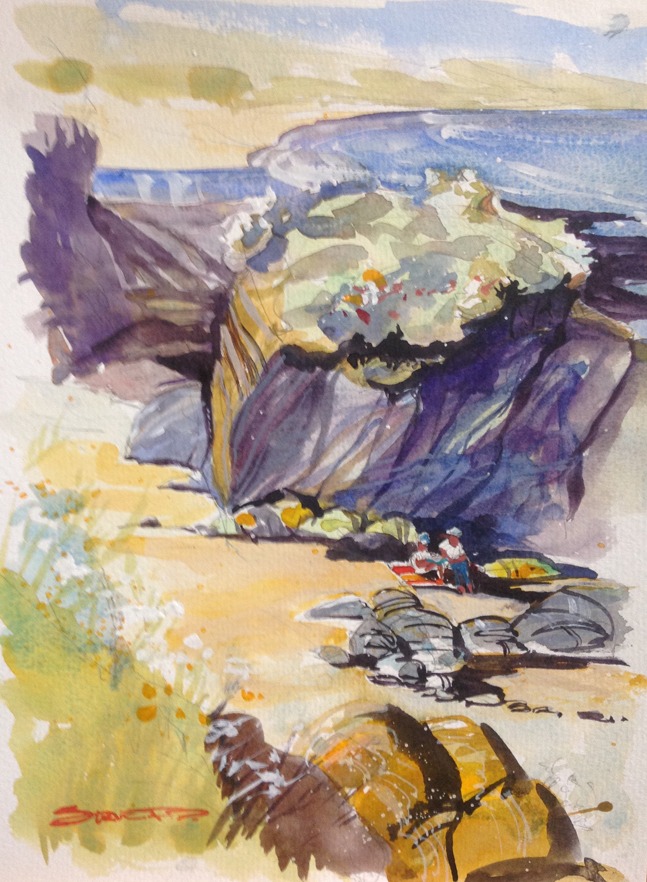 "Lunch at Barricane Beach" 12 x 9 inches £75
I loved watching this couple unfold their blanket and set up their picnic lunch, a classic day at the beach.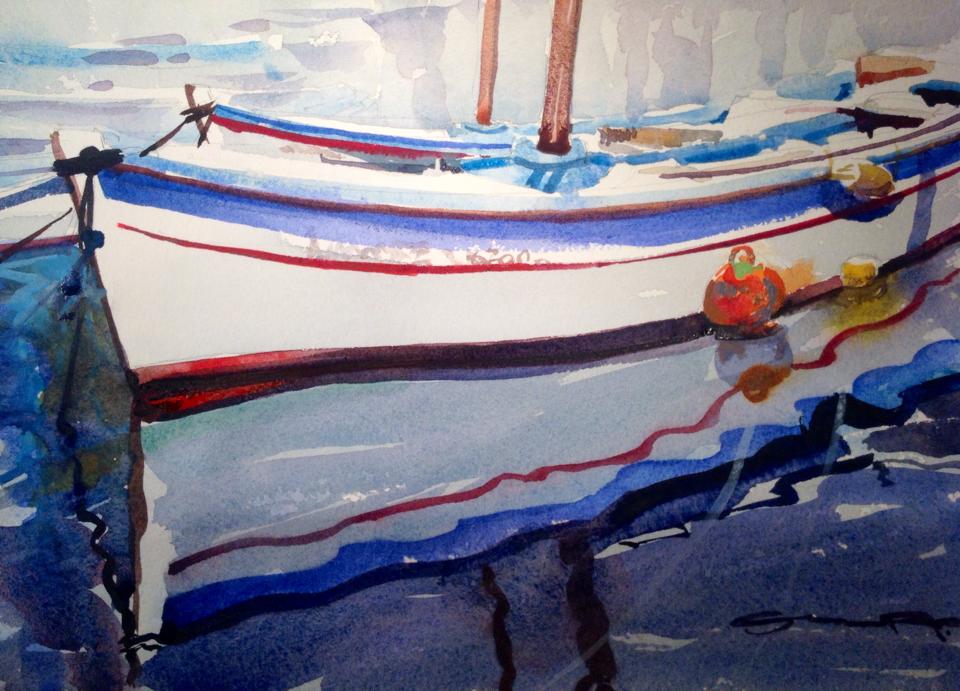 "Calm Mooring" 12 x 9 inches £75
Glassy, mirror-like reflections and boats clanking and bobbing on the high tide are some of my favourite subjects to paint.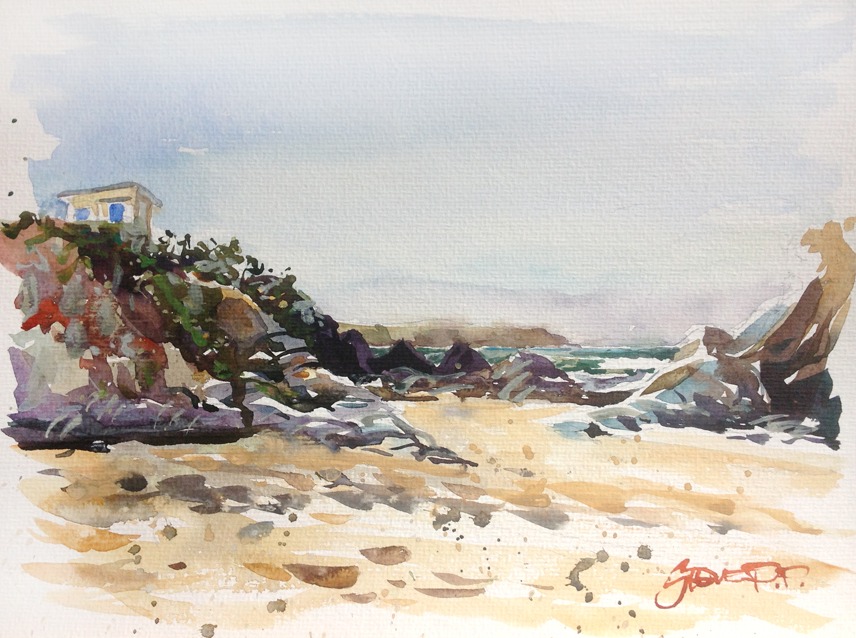 "Barricane Morning" 12 x 9 inches £75
When you get down there early and there's not a soul around, precious moments!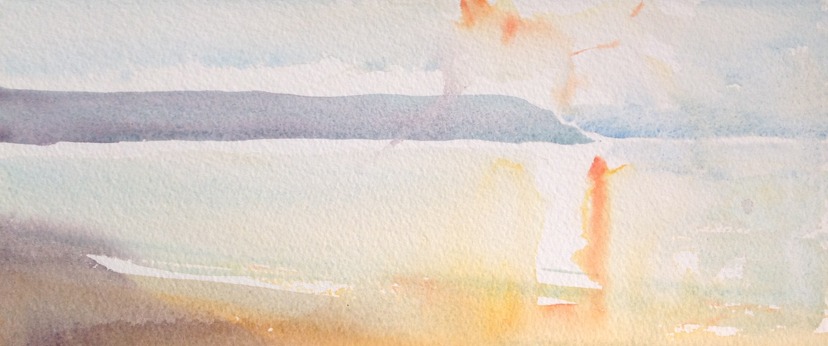 "Afternoon Gold" 12 x 5 inches £65
The heat of the late afternoon after a good day on the beach, soaking up the riches that coastal life has to offer.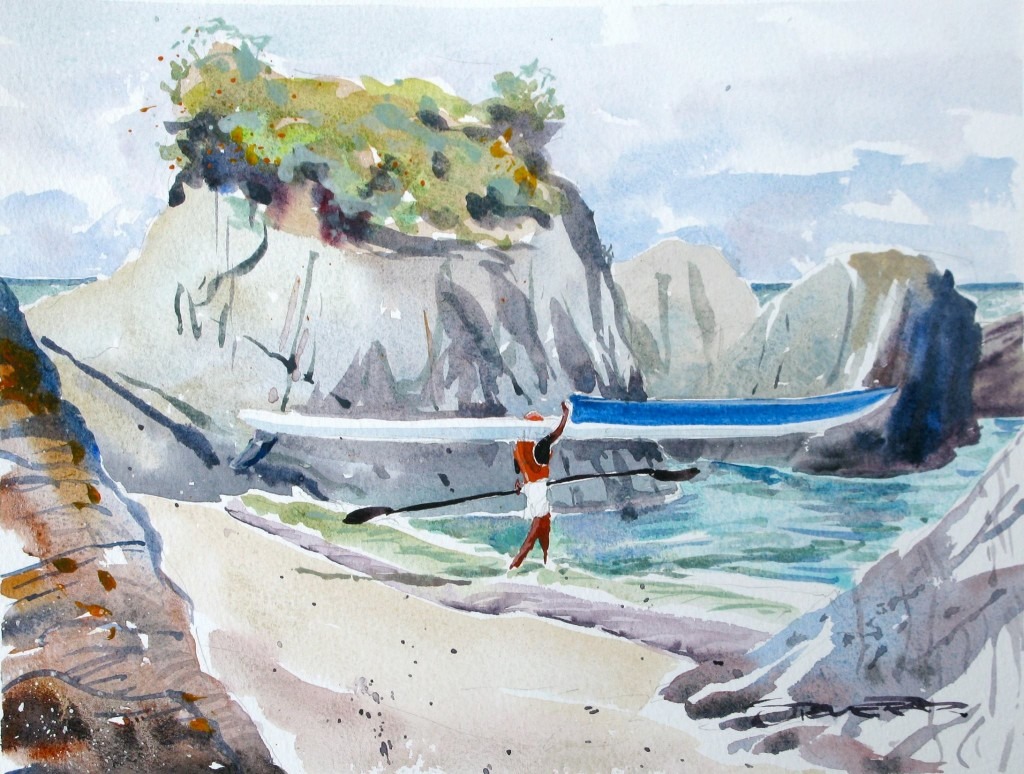 "Early Morning Ski Paddle" 12 x 9 inches £75
This guy has been doing this for as long as I can remember, up early and paddling the length of the Bay from Woolacombe to Putsborough and back. A real legend!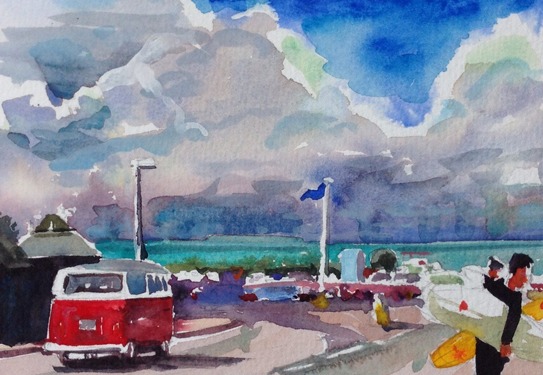 "Summer Storm over the Bay" 8 x 5 inches £50
The ever changing conditions of an English Summer, don't you just love it?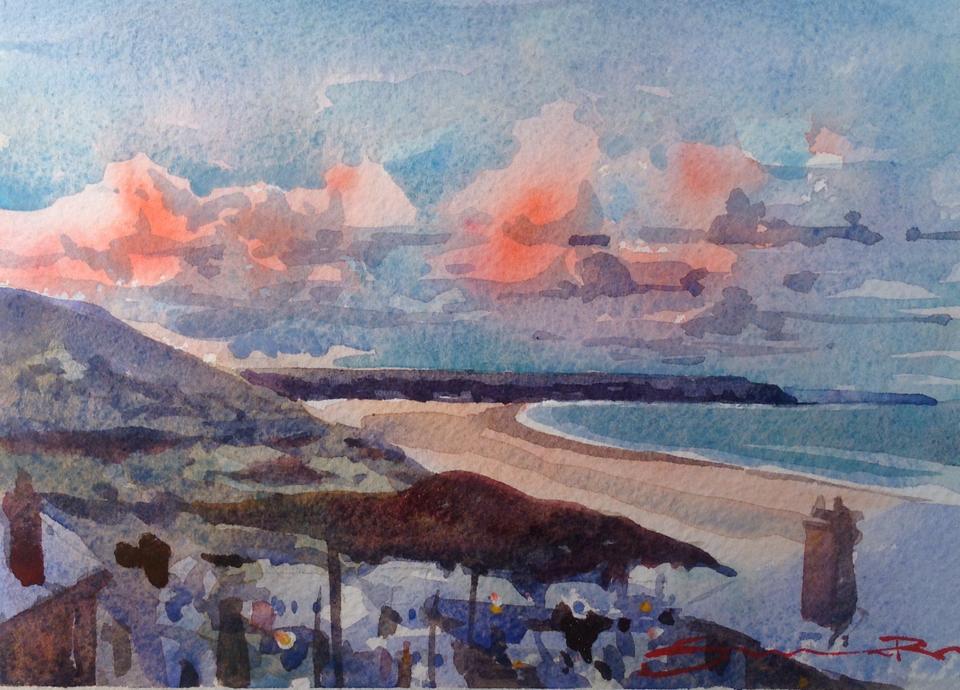 "It's Going to be a Good Day!" 7 x 5 inches £50
A rare Winter sunrise that turned into a blue sky day with awl to wall sunshine, such a treat!