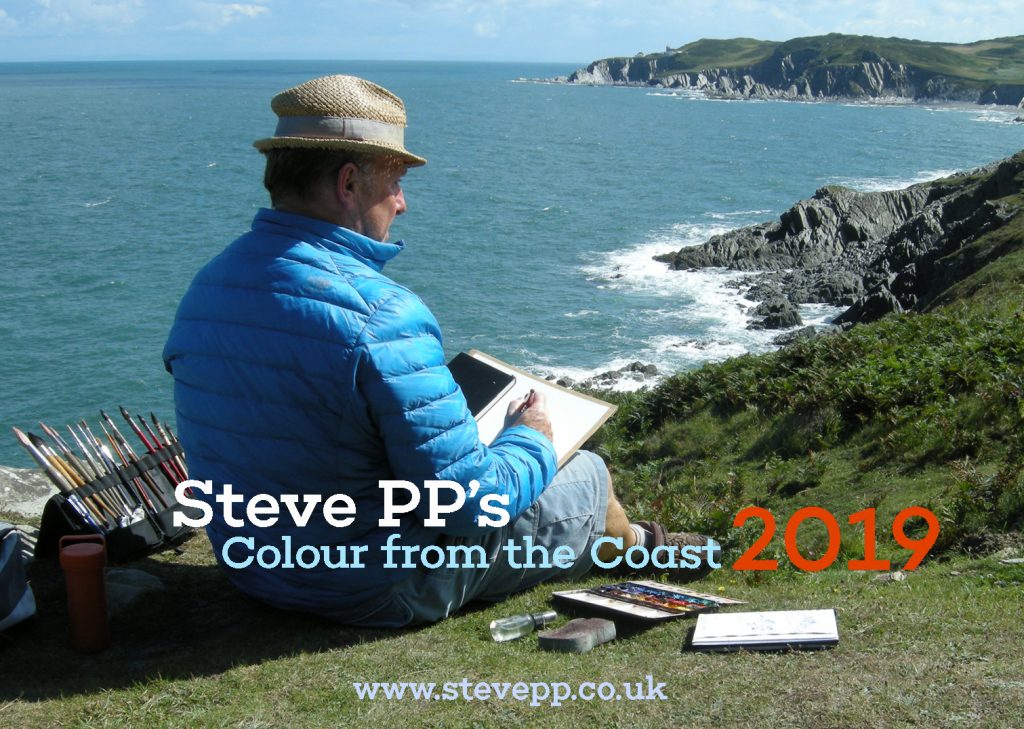 As we near the Christmas holidays, I look back on a year that has been full of colour from the coast.
A long hot Summer, filled with a plentitude of beach painting days.
An Autumn that involved a trip to the beautiful lake District, to paint live in front of thousands of people over three days at The Kendal mountain Film Festival for the Berghaus outdoor clothing company. That was a fantastic experience , that I won't forget in a hurry.
Seeing one of my paintings on huge billboards around the country as part of the current Berghaus advertising campaign was amazing!
Four paintings illustrated a piece in the latest issue of Woman's Health magazine.
Rounding out the year with a collection of large acrylic canvases worked up from watercolour sketches that will be heading out to an exciting new venue in January 2019.
I'd like to wish each and everyone of you a very Happy Christmas and thank you so much for all of your fantastic support in 2018, it means so much.
Merry Christmas!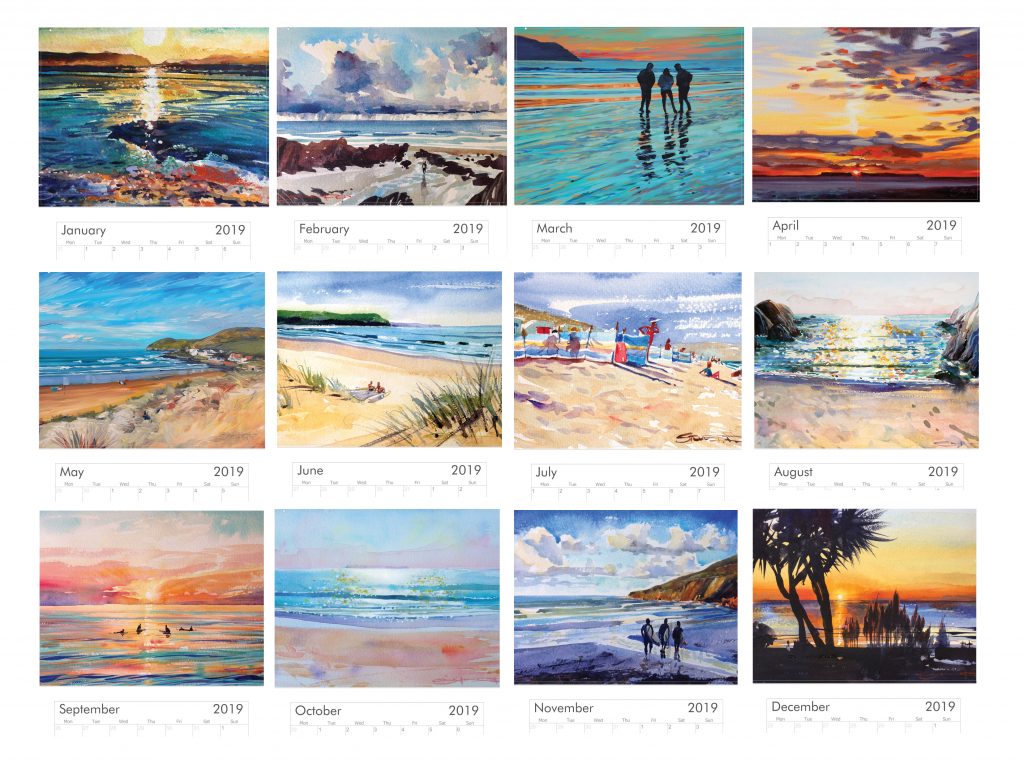 If you would like one of my 2019 "Colour from the coast" wall calendars, there are only a few left!
Postage £4.99 UK  Same day despatch. Royal mail First Class Post. UK only.
Last day for First Class post that will still arrive before Christmas is Thursday 20th December.